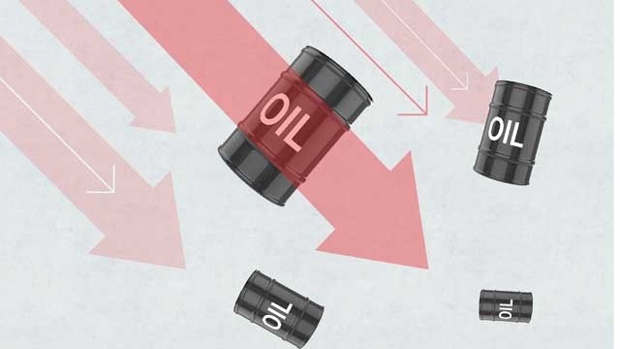 Tokyo/Beijing — Oil prices slipped on Tuesday after China cut benchmark lending rates less than some expected, sowing further concern over the oil demand outlook in the world's largest crude importer.
Brent crude was down 19 cents at $75.90 a barrel at 0545 GMT. U.S. West Texas Intermediate (WTI) crude for July was down $1.02 from Friday's close at $70.76. The July contract expires at the end of trade on Tuesday.
The more active WTI crude contract for August delivery was down 83 cents from Friday at $71.10 per barrel. There was no settlement in the WTI contract on Monday due to a public holiday in the United States.
China on Tuesday cut two benchmark lending rates – its one-year loan prime rate (LPR) and the five-year LPR – by 10 basis points each. The cuts, the first in 10 months, were less aggressive than some forecasts, with 50% of respondents to a Reuters poll anticipating a 15-bps cut to the 5-year LPR.
"The rate cuts … were widely expected, hence it did not offer a bullish push to the oil markets," said Tina Teng, a markets analyst at CMC Markets in Auckland.
"Oil traders may need to see a materialized strong economic rebound in China to improve their outlook on oil demand," Teng said.
The rate reductions follow recent economic data that showed China's retail and factory sectors are struggling to sustain the momentum seen earlier this year.
The Chinese government met last week to discuss measures to spur growth in the economy, and several major banks have cut their 2023 economic growth forecasts for China amid concerns its post-COVID recovery is faltering.
On Monday, two policymakers at the European Central Bank argued for more rate hikes amid risks of higher inflation. Markets also await testimony from U.S. Federal Reserve Chair Jerome Powell later in the week for future rate clues.
"Downside risks to global growth remain a key overhang for the oil demand outlook…risk sentiments are on hold ahead of a series of hawkish Fedspeak lined up on the calendar this week," said Jun Rong Yeap, a market strategist at IG in Singapore.
Higher interest rates reduce appetite for spending and can drive oil demand down.
On the supply side, Iran's crude exports and oil output have hit new highs in 2023 despite U.S. sanctions.
Russia is also set to increase seaborne diesel and gasoil exports this month, outweighing cuts by the Organization of the Petroleum Exporting Countries (OPEC) and its allies, including Moscow itself.
"Supply has rebounded and surprised to the upside from a number of sources: U.S., other non-OPEC, not to mention within OPEC+ e.g. Nigeria, Iran, Venezuela," JPMorgan analysts said in a note.
The bank cut its estimate for the average price of Brent to $81 a barrel this year, down from an earlier forecast of $90.
The OPEC+ cuts are not enough to bring global supply and demand into balance even if they are extended to 2024, the JPMorgan analysts said.
*Katya Golubkova & Andrew Hayley; Editing: Jamie Freed, Tom Hogue & Kim Coghill – Reuters
Follow us on twitter