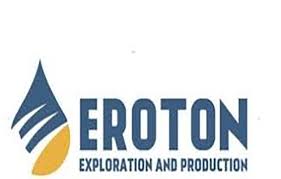 Mkpoikana Udoma
Port Harcourt — Eroton Exploration and Production, operators of OML18 oilfield in Rivers State, has affirmed its commitment to making positive social impact, contribution to local business, job creation and capacity development, for members of its host communities.
To this end, the indigenous oil firm says the value of service contracts awarded and executed by her host community contractors between 2016 and 2020, was standing at over N6billion.
Corporate Communications Lead, Eroton, Mr. Masade Odianosen, said the company enjoys a cordial relationship with its 60 host communities as a result of keeping faith with the terms in the GMoU, the company had with the communities through five Cluster Boards.
Odianosen in a statement, explained that cordial relationship has yielded an outstanding growth in production from 10,000bpd to 75,000bpd at peak production, following the acquisition of the asset in 2015.
"Eroton's entrepreneurship program (ErotonPreneurshp – EP) continues to make a positive social impact on our host communities, contributing to local business development, job creation and capacity development.
"The program has been put in place to ensure that entrepreneurs from our host communities acquire relevant entrepreneurial and management skills, actively participate in projects/services and have access to capital through invoice discounting agreements with key financial institutions.
"Over 20 host community contractors are continuously engaged in the provision of services that range from the construction of pipelines, solid control, filtration, bound wall construction, marine vessels and houseboats, flow stations maintenance, diesel supply, and the provision of manpower.
"The value of service contracts awarded and executed by community contractors is over six billion naira from 2016 to July 2020. This is aside from our investment in our corporate social responsibility initiatives over same period."
The statement also quoted the Chief Executive Officer of Eroton, Ebiaho Emafo, assuring that as guest of the host communities, the company has a duty to engage community contractors fairly in the award of contracts and as enshrined in its GMoUs.
"We have a mandate to ensure that community contractors receive opportunities to tender for work of a type and complexity appropriate to their abilities, while continuously developing their ability to deliver on more complex projects in line with Eroton's requirements.
"This is all done with Eroton as operator ensuring prudence and probity."
"We are currently facing an unprecedented public health crisis where communities and businesses across the globe are navigating through the uncertainties caused by the COVID-19 pandemic.
"The message from the management of Eroton to our hosts is, stay healthy and keep your spirits high. We will weather this storm and emerge stronger together," the oil firm said.