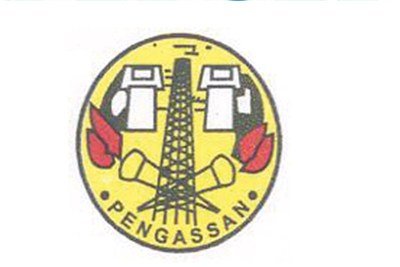 …As Minister begs PENGASSAN to shelve planned strike action
Oscarline Onwuemenyi
18 December 2017, Sweetcrude, Abuja – One of Nigeria's largest oil unions, Petroleum and Natural Gas Senior Staff Association of Nigeria (PENGASSAN), launched a nationwide strike on Monday over the laying-off of its workers.
The General Secretary of PENGASSAN, Comrade Lumumba Okugbawa, who disclosed this to the media noted that the union whose members mainly work in the upstream oil industry started the industrial action after talks with government agencies ended in a deadlock.
The move could hit the country's crude oil production and dent exports, as was the case in December 2016 during industrial action by the union against Exxon Mobil. Nigeria is Africa's largest crude exporter and oil sales make up two-thirds of government revenue.
"PENGASSAN is on industrial action as a result of unfair labour practices by some companies, particularly indigenous oil and gas companies," Okugbawa said.
The dispute arose after domestic oil and gas companies and marginal field operators laid-off members of the union.
Marginal fields refer to discoveries made by oil majors during exploration of larger acreage but which have been left for others to develop.
The union leader said office workers and staff working in distribution were among those taking part in the strike.
He did not disclose the estimated number of workers involved and was not immediately able to ascertain the impact of the strike.
Nigeria's crude production has fluctuated over the last two years due to militant attacks, oil pipeline theft, and industrial action.
Meanwhile, the Minister of Labour and Employment, Chief Chris Ngige, has appealed to members the Petroleum and Natural Gas Senior Staff Association of Nigeria (PENGASSAN) to shelve the strike action which began on Monday, December 18, in the spirit of the conciliation brokered between it and Neconde Energy Services Ltd.
The union is asking the government to compel the company to recall all sacked workers within seven days and stick to the nation's Labour laws, adding that failure to do that, the union will have no other option than to call out its members on a nationwide indefinite strike action with effect from Monday, December 18, 2017.
The union accused Neconde Energy Ltd. (of Nestoil Group of companies) of entrenching unfriendly Labour practices in contravention of the nation's Labour laws and failing to remit taxes and pensions deducted from workers to government, while boasting that no government official can call it to order, adding that workers who decided to join unions are treated as slaves in their own country and dismissed from work.
However, the Deputy Director in charge of Press at the Federal Ministry of Labour and Employment, Mr. Samuel Olowookere, said in a statement made available to newsmen in Abuja on Sunday that with the conciliatory meeting brokered by the Minister of Labour and Employment, the impending action by PENGASSAN has effectively been arrested in line with the provisions of the relevant labour laws.
The statement said "We recall that the Honourable Minister of Labour and Employment, Chief Chris Ngige had on Wednesday, December 13 and Thursday, December 14, 2017, brokered long hours of conciliation between PENGASSAN and Neconde Energy Services Ltd and secured an agreement.
"By that agreement, Neconde shall invite the sacked branch chairman of PENGASSAN and hold a heart to heart discussion with him while PENGASSAN is to hold back proposed action pending the reconvening of the meeting in the second week of January 2018 when other contending issues relating to other oil companies would also be sorted out.
"We, therefore, wish to appeal to the Central Working Committee of PENGASSAN to reconsider its decision, respect the agreement and call off the scheduled strike action in the overall interest of the nation, more so when adequate notice of strike was not given. This appeal has become imperative in order to save Nigerians from further hardship in this season of Christmas and the New year."