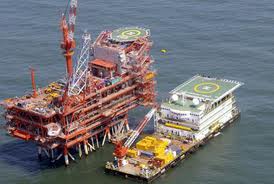 11 April 2012, Vanguard Nespaper Editorial, LAGOS – LAST week's notice by the Petroleum and Natural Gas Senior Staff Association of Nigeria (PENGASSAN) that it would embark on a three-day nationwide warning strike from April 16, to protest perceived unfair labour practices, anti-union activities and general insecurity of members at work places and at home is a warning too many for an industry and a nation that have been riddled by industrial actions in the last 12 years.
Faced with rising waves of insecurity and poverty among other challenges, Nigerians can ill-afford to be saddled with more problems that are bound to arise from the strike.
The oil industry has remained volatile and unstable in recent times. Although PENGASSAN has not unilaterally gone on nationwide strike since 2000, it has participated in national strikes called by the Trade Union Congress (TUC) and Nigeria Labour Congress (NLC).
It has also staged pockets of strikes in the zones. Its Warri zonal strike affected about six states of the federation in 2011 and the Port Harcourt zonal strike in 2010 and 2011 affected eight states.
With members in the upstream, midstream and downstream of the oil and gas sector, who deal with the exploration and exploitation of oil and gas from oil wells, loading and exportation of crude, piping of crude to the jetties and terminals, capturing of gas and piping it to the Nigerian Gas Company (NGC), which in turn distributes it to the end users, such as the PHCN, telecom companies, manufacturing companies etc, laying and repair of pipelines and importation and distribution of refined products, a strike by PENGASSAN portends grave danger for the polity. Reason: stoppage of oil exploration, distribution of fuel and natural gas will directly and indirectly affect all sectors of the economy.
This is the reason government should not always allow things to get out of hand before responding to issues. And given the sensitive nature of their duty, workers, and in this case PENGASSAN, should shun the habit of threatening strike in the face of any dispute.
We urge the government and PENGASSAN to avert the impending strike by doing the needful. The government should look at the 16 demands of the union and resolve those that can be immediately resolved, such as checking unjustifiable disengagement of members by marketing companies and oil majors, stopping of migration of workers from permanent to casual and contract employment, making public the Police investigative report on the killings of two members working with NPDC. While solutions to other demands are being looked into, PENGASSAN must also show understanding and resist the temptation of shutting down the country.
The workers have cited inaccessibility of the Minister of Petroleum Resources to the unions in the industry since her assumption of office as one of the reasons for their angst. This ordinarily should not be the case in a situation where all hands are required on deck to stabilise the polity.