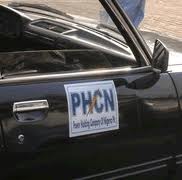 Clara Nwachukwu
20 July 2012, Sweetcrude, ABUJA — TRANSCORP Consortium, comprising local and international partners, are among the few companies that beat the July 17 deadline given to interested companies, to submit technical bids for the 25 companies unbundled from the Power Holding Company of Nigeria (PHCN), and which have been scheduled for privatisation.
The Bureau of Public Entreprises, BPE, revealed, Wednesday, that about 25 companies met the deadline.
Sweetcrude gathered that Transcorp was one of the few companies that met the bid submission deadline set for the acquisition of thermal and hydro generating plants across the country.
Trancorp led the Transcorp/Woodrock/Symbion consortium of local and international technical partners with strong experience in power generation inNigeria and other developing countries in Africa, the Middle East and US to bid for the Ughelli Power Plant after paying the compulsory $200 million bid bond.
Other companies that met the bid submission deadline included the Marubeni Corporation, a giant Japanese firm bidding for the Kainji Power Plant; Fenika Electric, NPG Consortium, Delta Utility, Dan Globe Consortium, Botad/GE, Amperion Power, Taleveras, Ethiope/Rockson Engineering.
The Ughelli plant, one of the largest under the stable with an installed capacity of 972 Mega watts, attracted the highest interests with nine bids.
To get this far, Transcorp earlier in the year entered into a partnership agreement with Symbion Power; a US-based energy company.
The partnership, thereafter, placed Transcorp in a strong position to bid for and acquire a controlling stake in one or more power generation and distribution companies being privatised by the Nigerian government.
Assets for sale
Other assets slated for private acquisition are thermal power plants including:
Geregu Power Plc-414mw; Afam Power Plc comprising Afam I-V-776mw; and Sapele Power Plc-1020mw.
The other plants include the Kainji Hydro Power Plant and the Shiroro Hydro Power Plant.
The call for bids saw international and local companies express their interest in the acquisition of these power companies created from the unbundling of the Power Holding Company ofNigeria.
The bid evaluation team comprises officers from the BPE; the Nigerian Electricity Regulatory. Commission, NERC; the Economic and Financial. Crimes Commission, EFCC; and the Independent Corrupt Practices Commission, ICPC.
Following the anticipated rigorous bid process, the Federal Government had warned that the team adheres strictly to the privatisation guidelines.