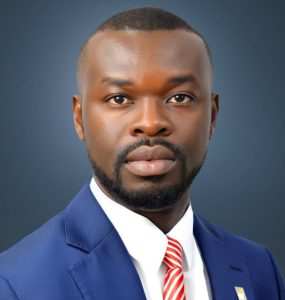 Mkpoikana Udoma
Port Harcourt — The Port Harcourt Electricity Distribution Company says it was targeting a monthly revenue generation capacity of N10billion, from its current N7billion bill collection capacity.
Managing Director and Chief Executive Officer of PHED, Dr. Benson Uwheru, also announced that the company was targeting a reduced Aggregate of Technical, Commercial and Collection, ATC&C losses in the next one year, from its current 39percent ATC&C losses.
Uwheru speaking to newsmen on the sideline of the one year anniversary of his administration in PHED, tagged transformational leadership, said the target is to make the Disco the number one electricity distribution company in quality customer service, staff welfare and improved service delivery to customers.
Reeling out his achievement in the last one year, the PHED boss said there has been over 50percent revenue growth, minimized energy theft and vandalism, 30percent salary increment to staff as well as a introduction of a better HMO, and absent of litigation from vendors in the last one year.
He said, "Our vision is to be the number one electricity distribution company across our chosen market. We are driven by that vision anchored on three pillars namely, aggressive revenue growth, reduced ATC&C losses and improved our liquidity position.
"When we set that vision, the company was doing N4.8billion monthly revenue but I am happy to announce that because we have improved service delivery and energy allocation across the service bay tariff, we have been able to grow revenue significantly above 50percent and last month we achieved a historic feat of N7billion revenue.
"When we came on board our ATC&C losses was almost hitting 50percent, but as at last month it has come down to 39percent which is also a positive achievement when you consider the target we had for 2023, although we are not yet at the regulatory benchmark of 21percent.
"While we may have achieved so much in one year, we are not unmindful of the big goals and targets ahead of us, we have a 21percent regulatory benchmark for ATC&C losses, and we must get there.
"We are easily a N10billion revenue business and we have the capacity to achieve N10billion and that is a very important goal ahead of us."
The PHED boss further said the Disco would embark on improving its technology landscape by digitization and innovation.
"We still have a lot of work to do around technology and innovation; and we believe that digitizing the Disco through technology is a key project that we have to consider. And we have a mandate to digitized and innovate and I have told my team that it's either we innovate or die."