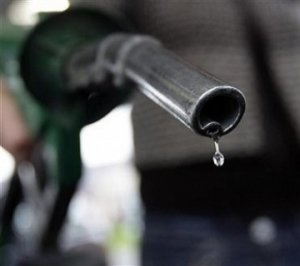 *As government collaborates with IPMAN on new price
Mkpoikana Udoma
Port Harcourt — Six days after the Federal Government announced the reduction in the pump price of premium motor spirit, from N145 to N125, petrol stations in Rivers State are still selling products at the old price.
Checks by our correspondent reveal that only NNPC mega stations in Lagos Bus-stop and Eleme Junction sells at the new price of N125per litre, while every other private stations are still selling at N145.
A station manager at Forte oil, who pleaded anonymity said they had to continue selling the old price, otherwise they would run at loss, since they have old products which was stocked before the price reduction.
Meanwhile, motorists in Port Harcourt have continued to complain of the refusal of private petrol stations to sell fuel at the new pump price of N125 per litre.
A taxi driver, Azeez Bayo, said he could not queue at NNPC mega stations, as a result of the corona virus pandemic, in addition to the manhour which he would lost.
Bayo wondered if the private stations would have hold on to the old price with the excuse of old stock, if the new price was an increase.
"If the government had increased the price from N145 to N165 per litre, would all these filling station have given us the excuse of old stock?
"Their reason is just flimsy, the filling station owners are just being greedy. And it is sad that the government cannot sanction them for selling above the recommended price."
Speaking on the development, the Rivers State Ministry of Energy and Mineral Resources, says it is working with the Independent Petroleum Marketers Association of Nigeria, IPMAN, to adjust petrol pump price to N125.
Rivers State Commissioner of Energy and Mineral Resources, Dr. Peter Medee, said this while reacting to complaints by motorists that filling stations in the state were still selling products at the old price of N145 per litre.
Medee said it will require transition for marketers to begin selling at N125 per litre, as private petrol station owners had over 15million litres of old stock, which according to him was worth over N2billion.
According to him, "We welcome the efforts of the Federal Government to reduce the pump price of fuel, it is very clear that it will require some transition.
"This is to inform Rivers people that we need to bear with the processes of transition, the idea is that the NNPC filling stations will be able to migrate immediately and reflect the new price because they are government owned. For the private owned marketers, they will need some time to be able to adjust to the new regime.
"Our appeal to Rivers people is that they should bear with them, because we understand that a lot of them may have stock this products in line with sacrifice to Rivers people, so we will not have shortages of products."
The Commissioner also said the ministry will clamp down on any NNPC filling station selling petrol above N125 per litre.