16 December 2014, Lagos – A petroleum economist, Professor Wumi  Iledare has blamed the problems in Nigeria's oil and gas industry, particularly in the indigenous operations, on poor governance structure, stressing that Nigeria's financial institutions are stable today because of the governance structure of the Central Bank of Nigeria (CBN).
Speaking in Lagos at a one-day sensitisation workshop organised  by the Department of Petroleum Resources (DPR) for marginal field operators at the weekend, Iledare stated that Nigeria's oil and gas industry should be divorced from politics in order to move forward.
In a paper he presented on "Cost Consideration and Profitability Determination," Iledare bemoaned political interference in the running of the affairs of the industry and called for corporate governance in all aspects of indigenous operations.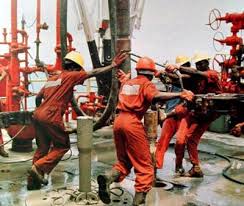 "It is important for profit maximisation within the context of what the marginal field developers are doing – access to technology, access to skilled manpower- you don't just compute internal rate of returns and that is what I observed that people look at petroleum economics as just numbers," he said.
Iledare, who is of the University of Port Harcourt, attributed the inability of the Nigerian operators to foresee this current low price regime to absence of good governance structure.
"Why should you be surprised that the price of oil is $65 today? You should have known that long time ago, that there is a possibility. In 1995, it was less than $20 per barrel; in 2008, it was $35 per barrel and in 1998, it was less than $10. So, why are you crying? It is a simple and motion-type of behaviour and you should be able to capture it in your profit-maximisation model. If you don't capture it, then you did not do due diligence," he said.
Iledare also charged Nigerian marginal field operators to restructure their businesses and entrench good corporate governance in line with global best practices.
"We need to move away from being the Chief Executive Officer (CEO) of one-field company and be the Chief Operating Officer (COO) of a five-field company. We should stop being a Chief Executive Officer of a five-field company and find a way to be the Chief Financial Officer (CFO) of a 10-field company and you see it play itself well over and over again," he added.
He urged indigenous operators to study and understand how to make projections on execution of projects different from the National Assembly's method of projecting the number of barrels of crude oil to be produced in a year and multiplying it by the price to arrive at the budget estimates, describing this method as faulty.
"No, as an investor, you can't do that," he declared.
According to him, apart from the United States, there is no other country in the world that can boast about the number of petroleum experts than Nigeria.
"Quote me anywhere, with my name. There is no other country and even if you put it in per capita basis, that is, if you divide by the population of the people we are there on top. So, why can't we make use of these experts to answer these important questions? Even before you go and pursue an investor, that is the first thing to do," he said.
– This Day