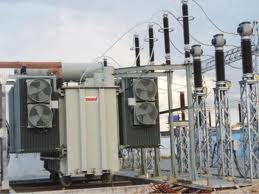 8 November 2011, Sweetcrude, Lagos – Minister of Power, Prof. Bart Nnaji has approved the appointments of Mr. Afamefuna Okwuanalu and Mrs. Hauwa Nuru, as the Assistant General Manager, Distribution and the Assistant General Manager, Finance and Accounts, respectively, for Eko Electricity Distribution Company of Power Holding Company of Nigeria (PHCN).
Principal Manager for Public Affairs for Eko Zone, Mr. Godwin Idemudia, said in a statement at the weekend that before his latest appointment, Okwuanalu was the Principal Manager, Technical Service of Eko Zone.
Also before her latest appointment, Nuru was the Principal Manager in charge of accounts, coordinating pay direct – interswitch.
Born on May 18, 1955, Okwuanalu holds a Bachelor of Engineering, with specialisation in Electrical/Electronics.
He joined the then National Electric Power Authority, now PHCN in 1982 and has since worked in various capacities and also held various positions.
He was once Manager, Operation and Maintenance in Island District; Undertaking Manager; Senior Manager (Planning); and Principal Manager, Distribution.
Before becoming Assistant General Manager, Distribution, Afamefuna handled various tasks which include Design, Construction and Commissioning of Badagry 1×7.5MVA, 33/11KV Injection Substation.
He was also involved in the design construction and commissioning of Agungi 1x15MVA Okeira-Kekere 1x15MVA 33/11kv Injection Substation.
Nuru, on her part, has over 22 years post qualification experience in a mixture of private and public sector covering finance and accounts, banking, treasury, customer service, administration and management.
In 2006, she obtained the best leadership certificate from the prestigious Havard Business School in the United States of America.
She also obtained another certificate for Senior Executive from the same Havard Business School in 2011.
Between 1992 and 1994, Nuru worked with Charter House Saving and Loans Limited as Treasury Manager and from 1995 to 1997, she moved to Everest Nigeria Limited as Operations Manager. She joined PHCN in 1997 as Manager Finance and Accounts.
She is a member of Nigeria Institute of Management (NIM), Association of National Accountant of Nigeria (ANAN), Institute of Cost Management of Nigeria (ICMN) and presently student member of ACCA.