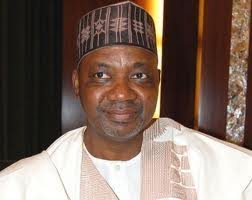 27 June 2013, Abuja – The current privatisation process of the Power Holding Company of Nigeria, PHCN, involves all tiers of government, the Vice -President, Alhaji Namadi Sambo, has said.
Sambo made the statement at an investment forum in New York, Mr Chigbo Anichebe, the Head of Public Communications, Bureau of Public Enterprise, BPE, said in a statement in Abuja on Thursday.
He said this was the first time the private sector, the National Assembly, federal, state and local governments would collaborate to ensure an all-inclusive transaction process.
The vice-president, who was represented by Gov. Gabriel Suswan, said that the Nigeria delegation was at the forum to meet with investors interested in the purchase of 80 percent equity in the 10 National Integrated Power Projects, NIPPs.
He said the transaction in the sale of PHCN successor companies followed a transparent process and assured prospective investors that the same level of transparency would be replicated in the sale of NIPPs.
"The privatisation of the Power Holding Company of Nigeria (PHCN) successor companies was the most open and transparent privatisation transaction processes in recent history.
"If Nigeria is going to be among the 20 largest economies in the world by the year 2020, the right steps must be taken.
"The administration of President Goodluck Jonathan is committed to the transformation agenda in all sectors of the economy," he said.