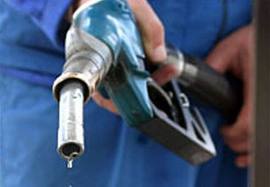 Mkpoikana Udoma 13 September 2017, Sweetcrude, Port Harcourt – The Petroleum and Natural Gas Senior Staff Association of Nigeria, PENGASSAN, has described as insignificant the reduction in the pump price of Premium Motor Spirit, PMS, from N145 to N143 per litre by the Nigerian National Petroleum Corporation, NNPC.
The NNPC recently announced that the pump price of PMS, more popularly known as petrol, has fallen steadily from N145 to between N142 and N143 per litre in some fuel stations across the country.
But the senior oil workers' union, reacting to the new price from the NNPC, said Nigerians ought to be buying PMS at as low a price as N50 per litre, given that crude oil price was below $50 per barrel.
The Port Harcourt Zonal Chairman of PENGASSAN, Mr. Azubuike Azubuike, who stated this, argued that when crude oil was selling above $100 per barrel, PMS was sold between N87 and N76 per litre in Nigeria, and, therefore, that there was no justification for the pump price to now sell above N50 in the country.
Azubuike, who maintained that N2 reduction in price has no economic importance to Nigerians, described Nigeria's political leaders as people who do not have the interest the masses at heart.
He said what Nigerians wanted was an end to importation of refined petroleum products and the flooding of the West African market with refined products from Nigeria, a development, he said, would boost the country's economy and strengthen the Naira following foreign exchange gains.
His words: "Of what significant impact is the N2 difference. If the pump price is N143 as against $50 per barrel of crude oil, then the Federal Government has not done anything as far as I am concerned.
"Why can't we reduce this fuel price to N50 per litre? That is when we can say the government has been able to do something good. Reduction by N2 is insignificant and has no economic important to Nigerians.
"What we are expecting the Federal Government to be telling Nigerians now is that every petroleum products used in Nigeria is refined in Nigeria and no more importation of refined products, so that even if they are selling it at a market driven price, the possibility of direct and indirect employment would be assured and then we can make foreign exchange that can strengthen our currency.
"This is what Nigerians want to hear and this is what the government should be talking about."
The PENGASSAN chief also called on the National Assembly to pass the Petroleum Industry Bill, PIB, into law in order to bring investment to the petroleum sector. "What is stopping the NASS from passing the PIB so that there can be investment in the oil and gas industry.
"This is what ought to be done so that every Nigerian can benefit and be happy, not by reducing fuel price by N2 and people will be singing praises. Government should do the right thing," he stated.