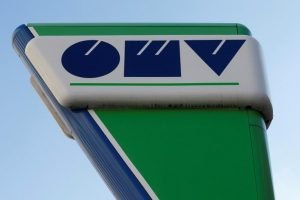 News wire — Romania's top oil and gas firm OMV Petrom, controlled by 's OMV, paid the Romanian government taxes worth roughly 9 billion lei ($2 billion) in the first half of 2023, chief financial officer Alina Popa said on Friday.
In May, Romanian lawmakers amended legislation to ensure OMV Petrom pays an additional tax on the crude oil it refines, adding a burden to the group's bottom line.
OMV Petrom said that as a result it paid around 1.5 billion lei in additional tax in the second quarter, its solidarity contribution on refined crude oil for 2022.
"Just to underline the importance of the fiscal and regulatory framework, I would mention three relevant figures for the first six months: net profit of 0.9 billion lei, investment of 2.4 billion lei, and taxes, fees and contributions of almost 9 billion lei," Popa told a news conference.
OMV Petrom, which has repeatedly called for a stable fiscal framework from the state, earlier reported a net loss attributable to shareholders of 537 mln lei in the second quarter, driven by lower energy prices and the shut-down of production units for scheduled maintenance.
Popa also said after the earnings release that OMV Petrom would distribute record high dividends worth 5.1 billion lei to shareholders this year.
This includes a base dividend of 0.0375 lei per share that was paid in June and a proposed special dividend of 0.0450 lei per share.
Shares in OMV Petrom were trading down 0.55% at 0.5470 lei at 0810 GMT. ($1 = 4.4956 lei) (Reporting by Luiza Ilie; Editing by Jason Hovet and Conor Humphries) – Reuters
Follow us on twitter