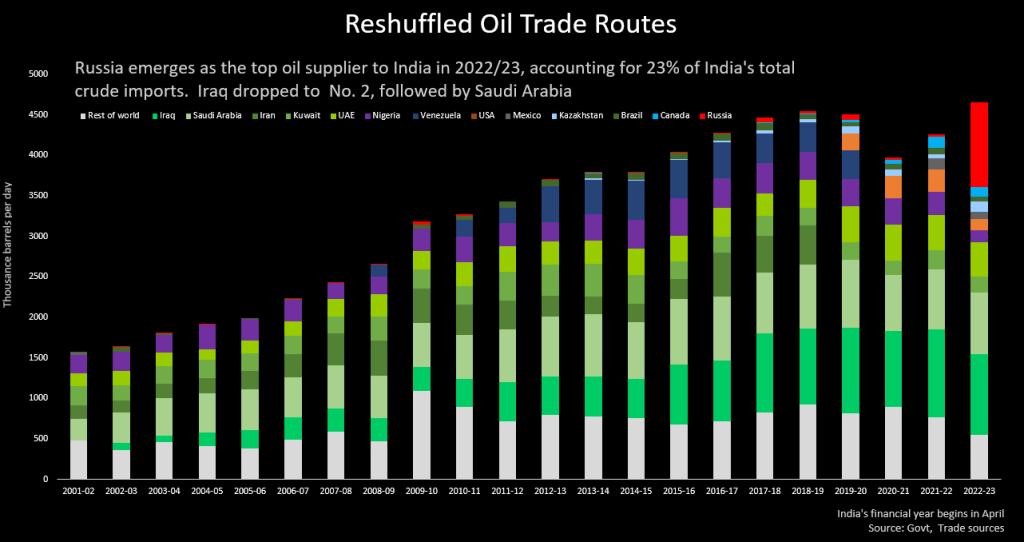 Moscow — Russia's oil and gas revenues, which account for around a third of total federal budget proceeds, are set to rise to around 733 billion roubles ($7.6 billion) in September, up 14% from the previous month, Reuters calculations showed on Tuesday.
The corresponding figure in September 2022 was 688 billion roubles.
The rise reflects a 24% month-on-month increase to 1.1 trillion roubles in proceeds from a mineral extraction tax, according to the calculations, based on data from industry sources and official statistics on oil and gas production, refining and supplies on domestic and international markets.
Net revenues are smaller than gross tax receipts because of reverse payments including a "damping mechanism" that subsidises companies to keep supplying the domestic market when fuel export prices are high.
The budget is expected to return some 278 billion roubles to refineries under the damping mechanism in September, according to Reuters calculations.
Proceeds from oil and gas sales are crucial for Russia's commodity-oriented economy and for the financing of what it calls its "special military operation" in Ukraine.
The finance ministry is due to publish its data on budget revenues from oil and gas in early October.
The ministry projects these revenues this year to decline by 23% to 8.94 trillion roubles, while the budget deficit is seen at almost 3 trillion roubles, or 2% of gross domestic product.
($1 = 96.4850 roubles)
*Mark Trevelyan – Reuters