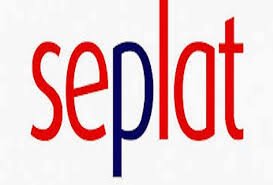 Oritsegbubemi Omatseyin
Lagos — Seplat Energy Plc, a leading Nigerian independent energy company, has emerged the Excellence in Energy Leadership Company of the Year 2023 at the Excel Africa Excellence in Corporate Enterprise and Leadership Awards. The Chief Executive Officer, Mr. Roger Brown, was also named the Energy Personality of the Year 2023.
Excel Africa Award is an initiative of the African Leadership Review in affiliation with the African Institute for Leadership Excellence.
Seplat reportedly delivered an excellent performance for the period under review, with strong cash generation enabling significant value creation for its stakeholders.
The CEO Mr. Roger Brown was recognised for his focus on delivering strong performance for the company and driving its progress and ambition to become Nigeria's leading energy supplier.
Brown said Seplat Energy have made outstanding contributions to the development of the African continent, the economic aspiration of its citizenry, and the transformation of Africa's image in the international arena.
He stated: "Based on verifiable criteria gathered through voluntary disclosure and opening available data, we seek to rate leadership/institutions on their performance over that year in various aspects of Leadership Excellence.
"The Essence of the Excel Africa Award is to encourage Excellence in Leadership and Competitiveness in Africa. This will bring about a better standard of living and greater welfare for all of Africa. The criteria for winners have been carefully selected to give an unbiased and variable outcome as possible."
The Director, External Affairs and Sustainability, Seplat Energy, Chioma Afe, whilst commenting on the awards, said it is a call for more work and restated Seplat Energy's commitment to business excellence and global best practice.
Follow us on twitter