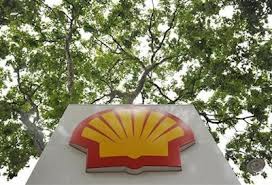 24 October 2012, Sweetcrude, LAGOS – THE Royal Dutch Shell cannot yet say when a force majeure on exports of Nigeria's Bonny and Forcados crude that has cut about 20% of its exports will be lifted, according to Reuters report.
The force majeure followed production stoppage caused by theft and flooding in the Niger Delta, the company said on Tuesday.
Shell, the biggest oil operator in Africa's top oil producer, reported on Monday it had declared force majeure on the crude grades on Friday afternoon, after damage caused by oil thieves and flooding affecting a third party supplier it did not identify.
Bonny Light and Forcados are two of Nigeria's most important oil grades and in October accounted for 427 000 barrels per day, about a fifth of the country's total exports of 2.048-million bpd.
A force majeure allows a company to suspend contractual obligations in the face of unexpected events.
The outages underscore the scale of the problem of oil theft, or "bunkering," as it is known in Nigeria, to which officials say up to 20% of its oil is lost.
It would also be the first confirmed evidence of an impact on oil output by the worst flooding Nigeria has experienced in five decades. The Niger river burst its banks last month, submerging stretches of the oil rich region in flood waters.
"Shell cannot yet say at this time when the force majeure will be lifted," Shell spokesman Precious Okolobo told Reuters by telephone, declining to give further details.
Five days delay
Traders said Shell's Forcados exports had been delayed by about five days.
A spokesman for ExxonMobil said its Nigeria Quo Iboe and other operations had not been affected by flood waters. Chevron which operates the Escravos field did not immediately comment.
On Monday, Shell said loadings of Forcados were affected by damage caused by thieves tapping into the Trans Forcados Pipeline and the Brass Creek trunk-line, while the Bonny loadings were hit by a fire on a ship suspected of stealing oil and flooding affecting a third party producer.
Shell's Nigerian unit shut its Bonny oil pipeline and deferred 150 000 bpd of production after oil thieves caused a fire, the company said at the end of September.
Bonny Light is Nigeria's benchmark crude, used to price other grades of oil, and makes up around 10% of the total oil exported out of Africa's biggest producer.