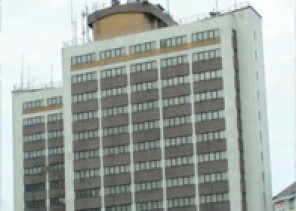 12 April 2013, Lagos – The Shell Companies in Nigeria and five reputable financial organisations are to work together to make available $5billion support fund for contractors handling projects for Shell in the country.
This follows the signing on Wednesday of a Memorandum of Understanding, MoU, to that effect between the leading oil firm and the financial organisations.
Under the arrangement, the affected financial groups will each set aside $1 billion for the contractors.
The affected organisations are Fidelity Bank Plc; First Bank of Nigeria Plc; Access Bank Plc; Standard Chartered Bank Limited and DLR Integrated Services Limited, representing David L. Rose & Associates of the United States.
At the signing ceremony in Lagos, attended by the chief executive officers of the six organisations, Shell's General
Manager in charge of Nigerian Content, Mr. Igoh Weli, said the support fund was a partnership for local content development between Shell Companies in Nigeria and the five organisations.
According to him, Shell embarked on the programme to sustain the growth of indigenous enterprise in the country.
He maintained that lack of access to affordable funds has been identified as a major constraint to the performance and growth of indigenous contractors.
In a presentation on behalf of Fidelity Bank Plc, Mr. Emeka Nkemakolam of the Oil and Gas Division of the bank, identified the key features of the $5 billion fund to include reduced interest rates; reduced loan receipt time; absence of hidden charges; relaxed collateral requirement; account domiciliation; valid Shell Purchase Order, PO, and bank account history of six to 12 months.
He disclosed that under the MoU, each of the five participating financial organisations would set aside $1billion each to support the fund, adding that before the programme was launched, Fidelity Bank had put in place other measures to support indigenous contractors.
To qualify for accessing the fund at Fidelity Bank, Nkemakolam said the contractor must have been in the line of business for at least 12 months or its promoters for a minimum of 10 year's experience.
He stated that the contractor must also have a current contract agreement or purchase order with Shell.
Nkemakolam said the prospective beneficiary of the fund must also demonstrate a good banking history, with no record of previous default in loan repayment to the lending bank or other banks and financial institutions.