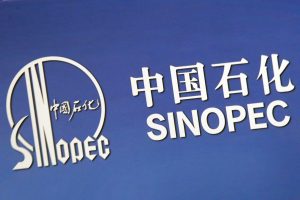 Beijing — Chinese state-owned energy giant Sinopec's natural gas production in the first half of 2023 rose 7.6% from a year before to 666.1 billion cubic feet, according to a filing with the Shanghai Stock Exchange released on Thursday.
The company's crude oil production over the same period was broadly flat on last year, with the company extracting a total of 139.7 million barrels over the period.
In the company's refining operations, crude oil throughput rose 4.8% year-on-year to reach 126.5 million metric tons. There was a 63.5% jump in kerosene output as China's jet fuel demand continues to recover after COVID-19 curbs were lifted last year.
Output growth was more uneven in the petrochemical segment. While synthetic resin output rose 5.6%, Sinopec's production of synthetic fibres – including key products such as polyester – slid 6.5% on last year, while ethylene output rose only 0.4%.
Production of chemical feedstocks including naphtha also shrank 3.0% in a further sign of flagging international demand for higher-end petrochemical products amid global macroeconomic headwinds.
(Reporting by Andrew Hayley; Editing by Jan Harvey) – Reuters
Follow us on twitter