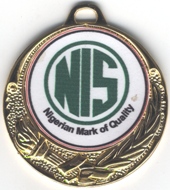 Franklin Alli
03 March 2012, Sweetcrude, LAGOS – The Standards Organisation of Nigeria (SON) has been given go ahead by the Federal Government to begin testing of petroleum products nationwide for adulteration. It will take effect from April this year.
Minister of Trade and Investment, Dr. Olusegun Aganga, disclosed this in Lagos, while addressing stakeholders in the downstream petroleum sector of the economy.
He said: "Government is very much concerned about the spate of petroleum products adulteration, trade malpractices, failure to adhere to standards specifications and other sharp practices by operators in the sector.
"Government is giving SON all necessary backing to ensure that they are able to carry out their statutory responsibilities towards achieving the Government's transformational agenda.
"I, therefore, appeal to you all as stakeholders in the petroleum products sub-sector of the oil and gas sector to cooperate with and support the Standards Organisation of Nigeria in its Zero Tolerance to substandard products initiative which I must reiterate has the full support of my Ministry."
The Director General of SON, Dr. Joseph Odumodu, however, noted that not all marketers of petroleum products are guilty of the said malpractices, but the sincerity of the genuine dealers is being compromised by the callousness and greed of an unscrupulous few thus casting the sector in bad light, while also costing the nation huge losses in both human and material terms.
According to him, "We extend our hand of fellowship to those dealers who have operated most ethically, to tell them: well done for helping to flag the flag of the Nigerian nation ethically.
"We hereby warned those who have been doing their own things without reference to the relevant products standards; without due regard to safety of lives and property that they would no longer be allowed to continue as usual.
"We have already stated the fact that the oil and gas sector (of which the petroleum products sub-sector is one) is strategic to the realisation of the economic interests of the Nigerian nation and impacts on the growth and development of other sectors from the small, medium scale industries to the large conglomerates dealing in several arrays of products and services in sub-sector.
"Yet, almost on a regular basis we receive reports of cases of adulteration of petroleum products from different parts of the country. Already we have carried out a lot of sensitisation in the media which we are following up with direct interactions with stakeholders in the different industrial sub-sectors.
"Not only is this sector the biggest employer of labour in Nigeria today, it is also the biggest foreign exchange earner for the country and because of its strategic economic importance, holds the key to our sustainable development as a nation.
"It is not a surprise therefore that anytime Nigeria's oil and gas sector sneezes, the entirety of the Nigerian nation catches cold; what all these mean is that those of us operating in this sector are holding an enormous responsibility in trust for the Nigerian nation."