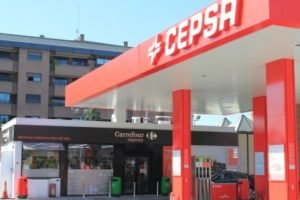 Madrid — Spanish energy company Cepsa on Friday posted a loss for the second quarter of the year as oil and gas prices, as well as refining margins, declined.
The Spanish firm is the latest European oil and gas company to be hit by energy prices falling sharply from the high levels reached last year after Russia invaded Ukraine.
Uncertainty over the global oil demand weighed on oil prices this quarter, while high storage levels in Europe add pressure on gas prices, Cepsa said.
This could change in coming months, it added. "Supply flexibility remains tight, hence prices for the 2023-2024 winter could still revert back to high levels depending on weather in Asia and Europe."
The company posted a second-quarter loss of 96 million euros ($105.43 million) compared with a profit of 576 million euros a year earlier. Excluding one-offs, the quarterly loss was 31 million euros.
Its main business areas – energy, chemicals and upstream – all had declining results.
For the first six months of the year, the company's loss was 393 million euros, after booking a profit of 841 million euros a year earlier.
"Our results for the first half of the year are significantly impacted by poorly designed windfall taxes that depress our earnings and cash generation in Spain," Chief Executive Maarten Wetselaar said. ($1 = 0.9106 euros)
(Reporting by Pietro Lombardi; Editing by David Latona) – Reuters
Follow us on twitter