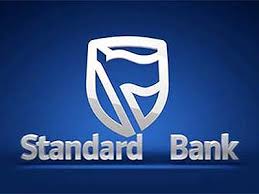 24 January 2018, News Wires – South African lender Standard Bank and its 20% shareholder, the Industrial and Commercial Bank of China (ICBC) say they are the largest lenders in Eni's Coral South floating liquefied natural gas (FLNG) development located offshore Mozambique.
According to a statement by Standard Bank released last week, about $8 billion will be invested in the FLNG development which marks Mozambique's first step as a regional and global offshore natural gas producer and supplier.
Standard Bank and its 20% shareholder, the ICBC "are collectively the largest lenders to the project – reflecting the power of their partnership in driving African growth," the statement said.
ICBC plays a role in this transaction by acting as the Pathfinder Bank, K Sure agent, Chinese tranche agent and one of the facility account banks. Standard Bank acts as commercial facility agent, onshore account bank and security trustee in respect of the project, the statement notes.
The other lenders in the transaction include export credit agencies  Coface (BPI), K Exim, K Sure, Sace and Sinosure.
The Coral South FLNG project was sanctioned by the Area 4 partners last year for the development of the considerable gas resources discovered by Italy's state-controlled energy giant Eni  and its partners in the Rovuma Basin offshore Mozambique.
The project targets the production and monetization of the gas contained in the southern part of the Coral gas reservoir, by means of a floating LNG plant with a capacity of 3.4 mtpa.
In October 2016, Eni and its Area 4 partners signed an agreement with BP for the sale of the entire volumes of LNG produced by the Coral South project for a period of over twenty years.
Eni is the operator of Area 4, holding a 50 percent indirect interest through its participation in Eni East Africa (EEA).
In March 2017, Eni and ExxonMobil signed a sale and purchase agreement to enable ExxonMobil to acquire a 25 percent interest in Area 4, through EEA.
The remaining interests in Area 4 are held by CNODC (20 percent), Empresa Nacional de Hidrocarbonetos E.P. (ENH, 10 percent), Kogas (10 percent) and Galp Energia (10 percent).