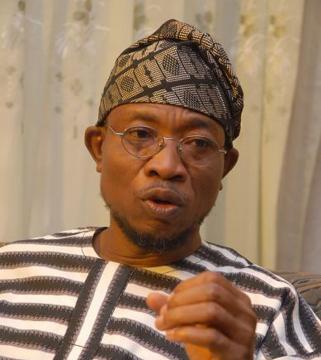 Mkpoikana Udoma
Port Harcourt — The federal government on Thursday urged indigenous players to take ownership of the nation's oil and gas sector, stressing that Nigerians must take the drive the sector.
The Minister of Interior, Ogbeni Rauf Aregbesola, gave the charge at the opening ceremony of the Nigerian Oil and Gas Opportunity, NOGOF2023 organized by the Nigerian Content Development and Monitoring Board in Yenagoa, Bayelsa State.
Aregbesola represented by the Comptroller of Corrections, Rivers State Command, Felix Lawrence, lamented that the oil and gas industry was still being dominated by foreign firms despite all the deliberate efforts of the government.
The Minister charged stakeholders in the sector to make efforts in funding research in oil and gas in order to come up with unique solutions for specific needs of the industry instead of wallowing on dependency mentality.
According to him, despite the move for decarbonization, crude oil was going to be relevant even in the next 50years, hence Nigeria must harness it for its industralization.
"Despite the efforts of the government, the sector is still being dominated by foreign firms in exploration, extraction and in refining. With Nigeria being a peripheral player in service and marketing, the bulk of petroleum products and lubricants we consume in Nigeria are imported.
"The time has come for Nigerians in the oil and gas industry to begin to take ownership and dominate every aspect of the energy sector. Our indigenous companies should begin to invest in oil processing and research. The research aspect should be well funded, not by government alone but by other stakeholders as well to create specific technology according to our specific needs in the oil industry.
"We should get off the dependency syndrome, yes we welcome foreign players, we want more investors, but we should take the driver's seat. We should not only take our destiny in our hands, we should dominate the oil and gas sector, we should be able to supply refined petroleum products to our immediate neighbour and other African countries.
"We should also leverage on gas to produce electricity for our consumption and export. We will be making 10 times revenue on finished goods than on primary products, and we will create more wealth for the nation. As the world begins the transition to electric vehicles, we should begin to plan for alternative energy in a way that it will be not disrupt our economy."
Follow us on twitter