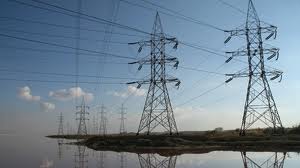 26 August 2013, Dar es Salaam – Neighbouring has already placed a 1,000 megawatts application for electricity that will be generated through natural gas from Mtwara's Mnazi Bay come 2015.
This was said by the Minister for Energy and Minerals, Prof Sospeter Muhongo in Dar es Salaam last Saturday after inspecting construction work of the over 530 kilometres Mtwara to Dar es Salaam gas pipeline. The job is being undertaken by China Petroleum Pipeline Bureau.
The minister said that the country's next major exports will include electricity, minerals and natural gas. "By 2015 we will have capacity to generate more than 3,000MW of electricity which will be over and above our demand.
The surplus will be exported," Prof Muhongo noted, adding that the work of laying the over steel pipe is due to end before December, next year.
The minister dismissed fears that electricity from natural gas will be exported while local demand is ignored as unrealistic. He insisted that his ministry will ensure that only the surplus is exported.
"We will only export the surplus after satisfying the local market," the minister said, when journalists wished to know how 3,000MW can leave behind a surplus when over 70 per cent of potential domestic consumers have no access to power from the national grid.
Currently, the country produces slightly above 1,000MW which caters for less than 20 per cent of domestic consumption. Prof Muhongo said that currently the government is importing electricity from Kenya, Uganda and Zambia hence the need to export the commodity to earn the foreign currency.
"We buy power from Zambia for consumers in Rukwa Region, Uganda for Kagera and Kenya for regions of the north. Now why shouldn't we export our surplus by 2015?" the top geologist argued.
He also said that Chinese energy companies are likely to bid for oil and gas exploration blocks during the Fourth Round next October.
The Chinese Ambassador to Tanzania, Mr Lu Yonging, underscored the importance of the gas pipeline project in boosting the country's revenue, taming poverty and enhancing East African regional integration.
"As you know energy is the biggest obstacle for East African integration and that's why the region's master-plan allows gas supply to other The envoy accompanied Prof Muhongo during the inspection which started at Somanga Fungu gas processing plant in Kilwa District.
He said that Chinese energy companies will soon join the race for exploration and extraction of oil and gas as more reserves are discovered.
"Most giant oil and gas companies in the world are targeting Asia and the Chinese market but since Tanzania is our good friend, we will open up our market to this country's commodities," said Yonging.
Construction work of the approximately 532 km long pipeline was launched last year and is being funded by a loan from China's Export-Import Bank. Some 3,900 MW of electricity will be generated through natural gas by the end of 2015.
– Tanzania Daily News