15 December 2014, Dar es Salaam – THE government will work more closely with the private sector to maximize benefits from foreign investment in the country's oil and gas industry under the local content policy.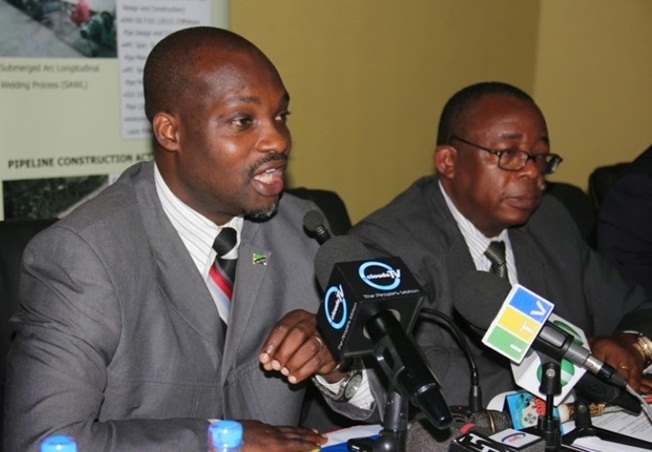 The Acting Managing Director of the Tanzania Petroleum Development Corporation (TPDC), Mr James Andindile, told the 'Daily News' in Dar es Salaam at the weekend that they would seek more involvement of the private sector to chart out ways of enhancing participation of Tanzanians in the booming gas economy.
"We will have to work together with the private sector. In the end, if the country and the people are to benefit (from oil and gas industry) we must have a strong private ector," he told the 'Daily News' on the sidelines of PwC Africa Oil and Gas Leadership Conference 2014.
A local content policy for oil and gas industry in Tanzania, which seeks to enhance participation of the nationals in the booming gas economy, is currently in the final stages of preparation.
It is designed to create jobs and boost the use of local businesses, goods, services, and financing in the oil and gas industry.
Mr Andindile said they would need to work together with the private sector to identify areas that will maximize participation of the nationals in the looming gas economy and chart out ways to make optimal use of them.
He said it would be naive to confine local participation in the exploration activities only leaving out other areas that are to open up in the oil and gas industry.
"We have to identify opportunities and appropriate ways to make use of them. There are numerous opportunities in the industry.
It has to be understood that participation of Tanzanians should not be focused on the exploration stage only as some people think.
There are other areas, for example in service provision which we need to look at critically," he said.
Tanzania with an estimated 53.2 trillion cubic feet of recoverable natural gas resources is a hotspot for natural gas exploration and production attracting major international oil and gas companies including Britain's BG Group and Ophir Energy, America's Exxon Mobil, Norway's Statoil and Russia's Gazporm.
BG Group and partner, Statoil are planning to build a two-train liquefied natural gas (LNG) plant in Lindi by 2021 or 2022 at the cost estimated to reach between US$20 billion and US$30 billion.
The government offered seven deep-sea offshore blocks and one block in Lake Tanganyika in the latest offshore licencing round where ExxonMobil, Statoil, Russian gas producer Gazprom and staterun Chinese offshore oil and gas producer CNOOC Ltd are among companies that submitted bids.
Other companies which put forward bids are Abu Dhabi stateowned investment fund Mubadala and United Arab Emirates firm, Ras Al Khaimah Gas LLC.
*Henry Lyimo – Tanzania Daily News