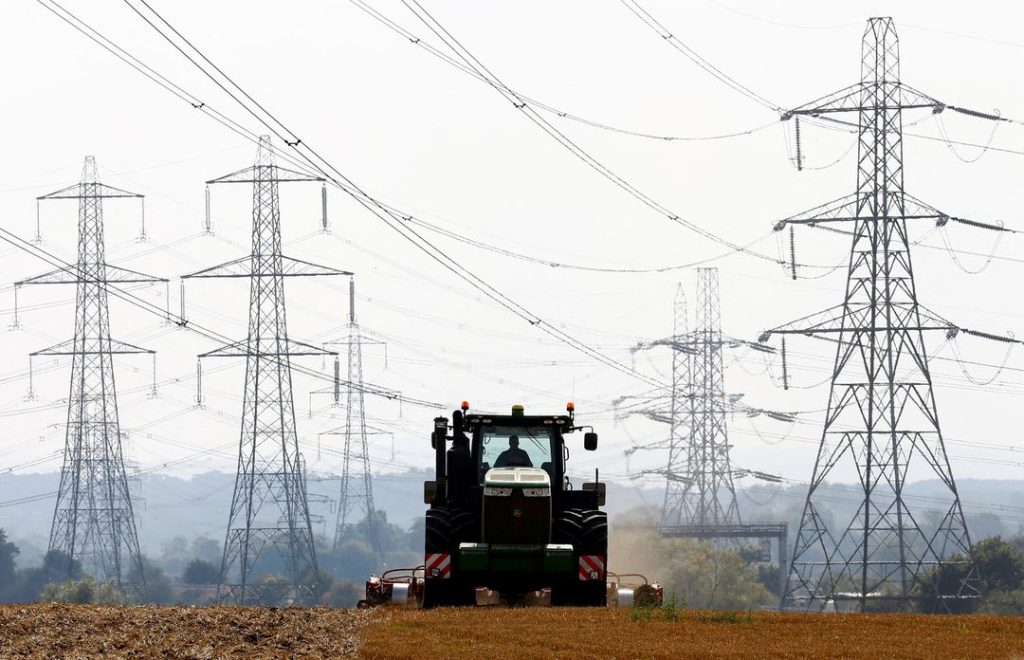 London — Britain's auction to ensure sufficient electricity capacity for 2023/24 cleared at 60 pounds ($73.07) per kilowatt (kW) per year on Tuesday, National Grid said, down from last year's record high of 75 pounds/kWh/year.
A total of 5.78 gigawatts (GW) of capacity was procured, the National Grid said in a provisional auction document.
Britain launched its power capacity market in 2014, offering to pay providers for making supplies available at short notice.
The clearing price is reached when the total offered capacity is equal to that demanded.
Auctions are usually held about four years in advance of the delivery date, with another auction for a smaller amount of capacity held a year before delivery.
Out of the total 5.78 GW procured, 2.6 GW was from gas-fired power plants, 1.4 GW from nuclear reactors and 627 megawatts (MW) from battery storage, with the rest from other sources, the document showed.
About four-fifths of the capacity procured in the auction was from existing power assets, the auction results showed.
Utilities such as SSE (SSE.L), EDF (EDF.PA), Uniper (UN01.DE) and RWE (RWEG.DE) won agreements.
SSE secured contracts comprising nearly 1.5 GW of gas-fired capacity for the delivery year 2023/24, which runs from Oct. 1 to Sept. 30.
These included its 726 megawatts Keadby 1 and its 671 megawatts Medway gas-fired power stations, as well as its smaller embedded plants of 45 megawatts each at Burghfield and Chickerell, the company said in a statement.
EDF secured contracts for 1.4 GW of nuclear power.
Germany's Uniper procured 450 MW of agreements, including 412 MW of coal-fired capacity.
($1 = 0.8212 pound)
*Nora Buli, Deep Vakil & Marwa Rashad. Editing: Jane Merriman & Barbara Lewis – Reuters
Follow us on twitter