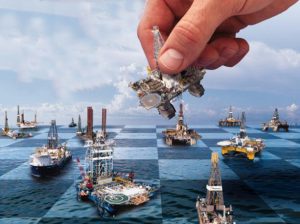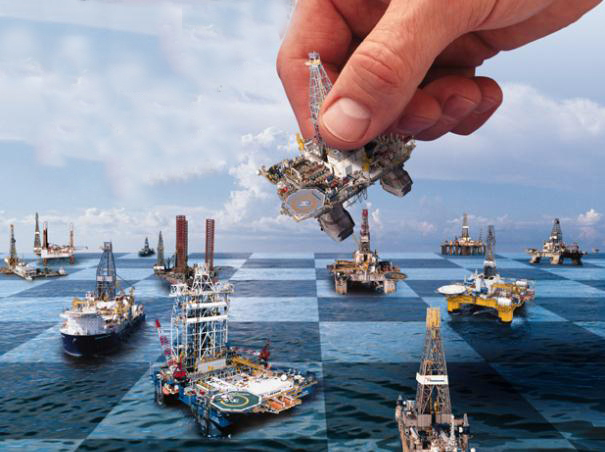 Houston — U.S. energy firms this week cut the number of oil rigs operating by the most since September 2021, reducing the overall count for a fifth week in a row, energy services firm Baker Hughes Co (BKR.O) said in its closely followed report on Friday.
The oil and gas rig count, an early indicator of future output, fell by 15 to 696 in the week to June 2, the lowest since April 2022.
Baker Hughes said that puts the total rig count down 31, or 4%, below this time last year.
U.S. oil rigs slumped by 15 to 555 this week, their lowest since April 2022, while gas rigs held unchanged at 137.
In Texas, home to several oil and gas fields including the Permian, the nation's biggest oil shale basin, drillers cut six rigs this week, reducing the state's land rig count to 351, the lowest since May 2022.
Data provider Enverus, which publishes its own rig count data, said drillers cut eight rigs in the week to May 31, dropping the overall count to 759. That put the count down about 33 rigs over the past month and down 7% year-over-year.
Drilling has slowed since December due to weaker prices, higher costs and as companies divert spending to repaying shareholders.
In May, the oil rig count fell for a sixth straight month as it posted the biggest monthly drop in almost three years, while gas rigs posted the biggest decline in a month since 2016, according to Baker Hughes data last week.
U.S. oil and gas production continued to rise strongly in March, but slower drilling activity will eventually translate into slower production growth with a typical delay of up to six months.
U.S. oil futures were down about 11% so far this year after gaining about 7% in 2022. U.S. gas futures, meanwhile, have plunged about 51% so far this year after rising about 20% last year.
The slump in gas prices has already caused some exploration and production companies, including Chesapeake Energy Corp (CHK.O), to announce plans to reduce production by cutting some rigs. – especially in the Haynesville shale in Arkansas, Louisiana and Texas.
"It may take another few months for the receding rig count to filter through into reduced completions and reverse rising Haynesville production," analysts at EBW Analytics, a consultancy, said in a note this week.
"Many (gas) drillers are eagerly eyeing the LNG (liquefied natural gas) demand boom expected over the next 30 months and are reluctant to cut productive capacity," they said to explain why the gas rig count has not declined by as much as the oil rig count in recent weeks.
Meanwhile, Exxon Mobil Corp's (XOM.N) CEO said on Thursday he aims to double oil output at the top U.S. producer's shale holdings over a five-year period using new technologies.
*Scott DiSavino, Editing: Marguerita Choy – Reuters
Follow us on twitter