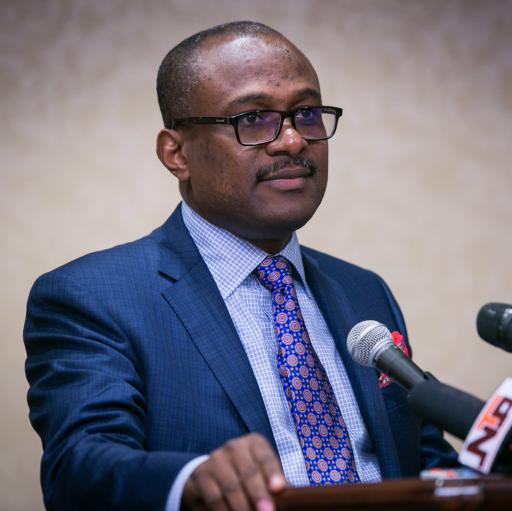 Mkpoikana Udoma
Port Harcourt — The World Assembly of Youths, has warned that if the Executive Secretary of NCDMB, Engr Simbi Wabote, is made to lose his office, it will be the collective loss of Bayelsa State, the Ijaw Nation and the Niger Delta region at large.
To this end, the group has urged Wabote, to ignore the ongoing smear campaigns against him, warning politicians to put the people first in their politics instead of distracting public office holders.
This is as there has been allegations of breach of the Code of Conduct, bribery, corruption, impunity, abuse of office regarding the NLNG Train-7 project, leveled against the NCDMB boss by some persons, who are demanding for his resignation.
But the World Assembly of Youths has described the allegations as frivolous, especially that of breach of the Code of Conduct, saying that the clarifications of compliance by Wabote was already in the public domain.
Vice President of the group, Mr Preye Ketebu-Brown, wondered why Wabote who midwifed the growth of Nigerian Content in the oil and gas sector to current level of about 35 per cent and a roadmap to hit 70 percent by 2027 would be distracted.
Brown noted that the reappointment of Wabote for a second term of four years by President Muhamadu Buhari in 2020 was a testimony of his capacity displayed during his first tenure.
"The President in the statement announcing Wabote's reappointment acknowledged his prudent management of the $200 million Nigerian Content Intervention Fund and its impact in the oil and gas sector.
"Recent smear campaigns against Engr. Simbi Wabote, Executive Secretary of Nigerian Content Monitoring and Development Board will only result in distracting efforts at accelerating development of the Niger Delta and Bayelsa State in particular.
"From ensuring the completion of the NCMDB headquarters by local contractors, to boosting of local tourism and hospitality industry in Bayelsa, Wabote has, beyond doubt, shown great commitment to growing the economy of Bayelsa.
"His leadership at the NCMDB has led several positive interventions in strategic social sectors across Bayelsa State and beyond thereby benefiting many within and outside the oil and gas industry.
"I call on positive and progressive minded youths and indeed leaders of the Niger Delta to look out for such characters in the mould of Engr. Simbi Wabote and appreciate their efforts, celebrate them and support them with prayers.
"We must resist the temptation of distracting our public officials with unsubstantiated controversies.
"The loss of any political office holder will be our collective loss as a people. Political office holders must always put the people first in the manner and style of Engr. Simbi Wabote, who is an inspiration and mentor to youths."
Follow us on twitter