Mkpoikana Udoma 13 February 2016, Sweetcrude, Port Harcourt – A leading logistics services provider in the oil and gas industry in Nigeria, Integrated Logistic Services Nigeria Limited, popularly known as Intels, has stated that its contribution of N1 billion to the rehabilitation of the Eleme-Onne portion of the East-West Road was in furtherance of its robust corporate social responsibility policy.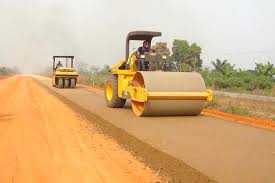 Intels had in July 2015 pledged to contribute N1 billion out of the N3 billion needed for the rehabilitation of the 5-kilometre dilapidated portion of the East-West federal high way, in a move initiated by the Rivers State government.
In a statement made available to newsmen in Port Harcourt, the management of Intels asserted that it has consistently identified with projects and activities which have positive impact on the development and welfare of the host communities in its area of operations.
Such projects, it said, include road construction, building of market stalls, town halls, civic centre, borehole, mobile medical scheme, grant of scholarship up to university levels, skills acquisition programmes, and  graduate trainee scheme, among others.
The statement also revealed that between 2006 and 2015, Orlean Invest Group of which Intels is a major stakeholder, has spent a total of N12.4 billion on Corporate Social Responsibility.
On the case of the Eleme-Onne Road project, the logistics giant explained that the road leads to its major base at the Onne Oil and Gas Free Trade Zone, and is also the only road being used by its employees and clients,and that made it imperative for the management to identify with the rehabilitation project along with other contributors.
The management expressed the hope that the project will be completed soon by the contractor, RCC, in line with the MoU signed for the project.