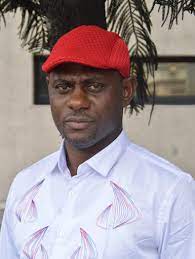 Mkpoikana Udoma
Port Harcourt — The Youths and Environmental Advocacy Centre, YEAC-Nigeria, has urged President Bola Tinubu as well as Niger Delta State governors to provide free boats for coastal community dwellers, to cushion the impact of subsidy removal on the people.
This is as President Tinubu recently announced the investment of N100billion on Compressed Natural Gas, CNG buses as well as the subsidy removal palliative free bus schemes launched by some governors in Niger Delta region.
Reacting, YEAC Nigeria frowned at the exclusion of coastal communities by both the federal and state governments on the fuel subsidy removal palliative free transport schemes across the country,
Executive Director of YEAC-Nigeria Fyneface Dumnamene Fyneface, berated the Rivers State Government for providing 17 free buses for over 6million people and Bayelsa State for providing 106 vehicles with no plans for coastal communities while lashing out at Delta State Government for failing to make immediate action for coastal communities in the state.
Fyneface charged the government at all levels not to leave the people in riverine communities behind on fuel subsidy palliatives, calling on President Tinubu to include riverine communities in the proposed N100 billion CNG buses with about N30 billion for the purchase of speed boats for coastal communities across the country.
"President Bola Tinubu recently said he has made provision to invest N100 billion between now and March 2024 to acquire 3,000 units of 20-seater CNG to ease the impact of subsidy removal on the people. Many state governments in Nigeria especially those in the Niger Delta are also providing buses for mass transport schemes to cushion the effort of fuel subsidy removal, but none of them have considered riverine communities who also need this transportation palliative.
"The 17 free buses provided by the Rivers State Government is inadequate, the government also failed to provide free boats for riverine community dwellers to ease the impact of subsidy removal on the people; with the same thing also playing out in Bayelsa State, while Delta State is yet to come to terms with the urgency of the palliative transport support schemes and mulling electric vehicles which is a long term plan when immediate mitigating mechanisms are needed.
"Despite the numerous riverine communities in Rivers, Bayelsa and Delta States and others, neither the Federal nor State governments are considering the inclusion of riverine communities dwellers in the free mass transit schemes, despite the fact that water transportation is costlier than land, as fuel costs higher in those areas without filling stations than land where filling stations are easily found.
"In Governor Siminalayi Fubara of Rivers State's 17 buses, nothing was said to also provide free speed boats for riverine community travellers. The Governor of Bayelsa State, Douye Diri also launched 106 vehicles without a single speed boat for riverine communities while the Delta State Governor is dreaming of a long term plan of electric vehicles for a problem that requires an emergency and immediate attention, while the council chairmen are pretending that they cannot support water transportation with a few councils also providing buses."
YEAC-Nigeria further charged Niger Delta State governors to provide boats for their riverine communities dwellers to ply the water routes and make at least three return trips daily to cushion the effect of subsidy removal on the people.
"Local Council chairmen should also come into this mix as they are capable of purchasing and deploying between two to ten speed boats to ease transportation issues in riverine communities in their local government areas."