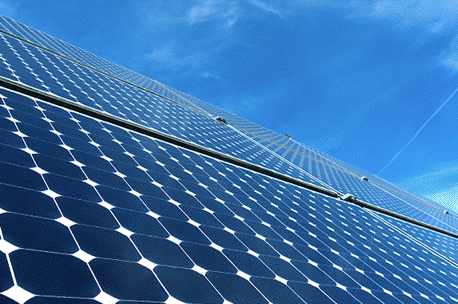 01 July 2013, Harare – On the roof of Thomas Phiri's small wooden cabin in Harare's Westlea suburb lies a small solar panel, slightly larger than a sheet of writing paper.
It may be small, but the panel is enough to ensure Phiri has a warm meal – and it has become a source of relief amid endless power outages.
"This is by far the best investment I have ever made," said the homeowner, one of an increasing number in Zimbabwe who are turning to solar energy as the country battles a power deficit.
Cheap solar panels are among the Chinese products now flooding into Zimbabwe, and the government is investing in larger-scale solar as well for the first time.
The Zimbabwe Power Company, a government agency responsible for power generation, in June announced plans for an ambitious 100 megawatt solar power project in Gwanda, 130km north of Bulawayo, as part of fresh efforts to boost the country's power supply.
The country has relied heavily on fossil fuels and hydropower, but those have failed to provide enough electricity. The country is regularly saddled with a crippling power deficit.
The Zimbabwe Energy Regulatory Authority, ZERA, says Zimbabwe requires around 2,500 MW per day but is only generating 1,200 MW daily.
Zimbabwe's move toward solar power has attracted interest from Chinese investors who have already been awarded contracts for the expansion of the Kariba Dam hydropower station, and who are involved in a Hwange fossil fuel power generation project.
According to Elton Mangoma, Zimbabwe's energy minister, sites for new 100 MW solar projects have been identified in Gwanda and Zvishavane. But the bidding process for other new energy projects has run into complications, raising some questions about whether the projects will be built quickly, or at all.
"I think it is pretty ambitious," said Bulawayo economist Tim Limbikani. But "let's see how it turns out because that is what may well salvage our industries," Limbikani said.
The country has struggled with power outages that have been a particular threat to industry.
– Madalitso Mwando, AlertNet