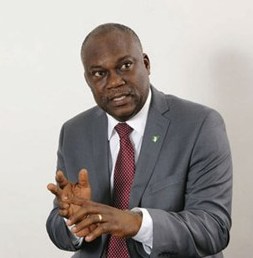 01 May 2013, Lagos – Standards Organisation of Nigeria, SON, has vowed to remove old Liquefied Petroleum Gas (LPG) cylinders from circulation, said it's Director General, Joseph Odumodu.
"Cylinders above 15 years, which is the agreed period for their revalidation, would be affected," he warned.
According to him, it has become imperative to tackle the menace associated with the LPG cylinders. "Aside enhancing safety of lives and property in the industry, revalidation of cylinders would also boost the LPG business as well as create more confidence in the minds of users on safety."
Odumodu noted that part of SON statutory mandate is to protect lives and property through standards. He said the requalification exercise would also eliminate most of the sub-standard cylinders from circulation and also lead to the scrapping of old cylinders.
We have been meeting with key sectors of the economy and the operators in the LPG sector especially for industrial safety by ensuring that imported LPG cylinders and those produced in Nigeria meet the requirements of NIS 69: 2006.
While seeking all the collaboration of the stakeholders' to ensure quality gas is also dispense to the consumers.
According to him, a current situation whereby cylinders are imported or produced in Nigeria and sold to users without any programme for requalification and none for maintenance is no longer acceptable.
The SON Chief noted that the exercise was a core of the organisation campaign of zero tolerance to substandard products in the country.
*Naomi Uzor, Vanguard