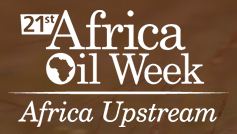 *Key players, and leading thinkers on Africa's Hydrocarbons; major opportunities highlighted within the upstream arena.
13 May 2014, Sweetcrude, Houston, Tx – The 21st Africa Oil Week starting on November 3rd leading up to November 7th in Cape Town will focus on Leading Corporate Players in Africa, Africa's Giant Plays & Opportunities, New Frontier Openings, Foreign State Oil Companies, Africa's Exploration Potential containing Government Presentations and Road shows.
Business leaders
The 21st Africa Oil Week expects 1,600 senior-level delegates, with 100 senior high-level presentations. Government delegations will be present with over 140 corporate/state speakers on the program and over 160 exhibition booths displaying a wide range of growing service and supply industry operators found across Africa's oil and gas-LNG value chain.
Strategy briefing
The 16th Annual Scramble for Africa: Strategy Briefing 2014, held during the 21th Africa Oil Week 2014 will track changing competitor maps in Africa for oil and gas-LNG companies, providing seasoned insights and interpretations on around 500 players. Key focus lies on Minnows "Born In Africa", Worldwide Independents, Super Independents & Super-Majors and Foreign-African National Oil Companies.
The 21st Africa Oil Week includes the following:
• Special Sessions on: "Hydrocarbon Hardball" with leading thinkers and on Africa's exploration technologies
• Allied Showcase components on corporate Farmouts and Government Roadshows
• Young Professionals In Oil, Gas & Energy Session
• Global Women Petroleum & Energy Club: Africa Business Breakfast
• 21st Annual "Big Five" Board Awards (2014), and related Awards
• The 66th PetroAfricanus Dinner in Africa
• Numerous all-inclusive social and five-star dinner functions and official conference receptions including the Grand Africa Beach Café Annual Braai-BBQ
• Canadian Government hosted breakfast meeting