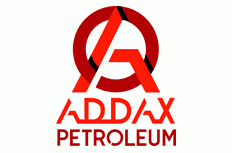 30 April 2013, Lagos – Addax Petroleum Development Limited says it is wholly committed to the success of the Nigerian content initiative introduced by the Federal Government in 2010.
The company's Senior Vice President and Managing Director, Mr. Cornelius Zegeelar, disclosed this at the celebration of the third anniversary of Nigerian Content in the oil and gas industry, stating that his company had over the years promoted the development of local capacity in Nigeria in support of the economic growth of the nation.
According to him, the company is now concentrating in building local capacity and competencies in the oil and gas sector, after having complied fully with the requirements of the Nigerian Content Development and Monitoring Board, NCDMB.
Zegeeler explained that Addax was contributing positively to community development, youth empowerment, increasing indigenous participation in the oil and gas sector and is helping create linkages to other sectors of the economy.
Speaking on the theme of the celebration, titled, "Developing Nigerian Content: It all begins with you," he also said the company was out to support Nigeria achieve economic diversification, improvement in the education sector, empower community youth, develop manpower and skills for young persons and implement vocational training.
"The task of National Content Development and nation building does not lie with just the International Oil Companies, IOCs, or NCDMB.
"We all have a role to play. The theme is about taking personal responsibility towards the realisation of the national content goals of human capital development and national capacity building," he said.