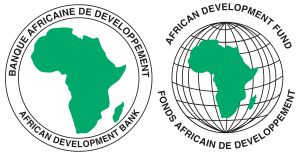 Abidjan, Ivory Coast — The African Development Bank,  recently hosted a workshop for stakeholders in Kenya's energy sector to discuss the new Public-Private Partnership Act 2021 and how it can advance the country's power industry.
The 23 March to 24 March event was organized together with the Kenya Electricity Transmission Company (KETRACO), the country's power transmission agency. Participants looked at the status of the Act and made recommendations that would help to expedite the development of PPPs.
Signed into law in December 2021, the new Act recognizes the need to enhance private sector participation in the financing, construction, development, operation or maintenance of infrastructure or development projects. For the energy sector, PPPs will contribute in the development of generation and transmission lines.
In addition to providing deep insight to the development of PPP transmission lines, the workshop also aimed at establishing key synergies that will help to catalyze the development of PPPs.
It followed a series of engagements between the Bank and KETRACO about their proposed PPP Transmission Lines Program and the need to clarify aspects of the Act.
The Kenyan utility had requested the Bank's support in funding and organizing the event to review the Act and help to create knowledge and understanding and enable the acceleration of private transmission project development in the country.
"Part of our initial due diligence indicated that there was a knowledge gap within its PPP project implementation team and, more broadly, a need for clarity on key stakeholder management in the appraisal, procurement, and structuring of transmission line PPPs," said Angela Nalikka, the African Development Bank's Manager for Power Systems Solutions Development.
Speaking at the event, the General Manager, Project Development Services at KETRACO, John Mativo, said the workshop had given the staff a better understanding of the PPP Act.
"The institution is definitely on a stronger footing to engage stakeholders and we are grateful to the African Development Bank for their contribution," Mativo said.
The event attracted participants from the country's electricity agencies, government departments and development institutions.
Among those in attendance were the Ministry of Energy, Kenya Power and Lighting Company Limited, Energy and Petroleum Regulatory Authority, Kenya Electricity Generation Limited (KENGEN), SwedFund, and the International Finance Corporation.