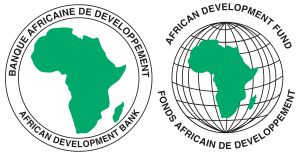 Abidjan — In response to demands by member countries, the African Development Bank, AfDB, has developed a three-year project for technical assistance to monitor revenues generated from their extractive industries.
The project, which is the first of its kind for the bank, is, specifically, aimed at enhancing the abilities of the countries to improve domestic resource mobilisation from the extractive sectors.
The AfDB made this known during a virtual inception workshop for the Financial Modelling Project in the Extractive Sector, FIMES, organised by the African Natural Resources Centre, ENRC, of the bank in Abidjan, Cote d'Ivoire.
According to the project report, FIMES will be implemented in eight transitional countries – Guinea, Liberia, Mali, Madagascar, Niger, Sierra Leone, South Sudan and Zimbabwe from 2020 to 2022.
Presenting the background information on the FIMES project, Mrs Vanessa Ushie, Division Manager, Policy Analysis, (ENRC, AfDB) said the project was aimed at the overall economic resilience of the continent.
Ushie also said that the scheme would build the capacity of government institutions to elaborate and use financial modelling of extractive projects to inform strategy setting and negotiate contracts and concessions.
She said: "20 government officials in each beneficiary member country will participate in the training, learning and knowledge activities as national beneficiaries, that is, 180 officials in the eight countries.
"Set criteria for selection of beneficiaries in the national cohort include relevance to primary job function on extractive revenue management, knowledge of extractive sector fiscal issues' potential multiplier effects (trainer-of-trainers approach) and IT proficiency."