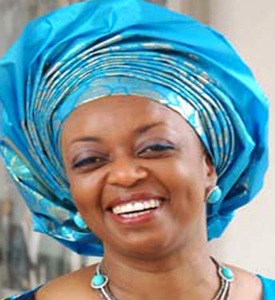 05 December 2012, Swetcrude, Abuja – Mrs Diezani Alison-Madueke, Nigeria's oil minister, has urged foreign majors operating in the country to accept higher government revenues from crude production outlined in a draft oil bill.
US giant, ExxonMobil, however, said the new terms risked stifling investment.
Speaking at an economic summit in Abuja, Alison-Madueke said fiscal reforms in the proposed Petroleum Industry Bill, PIB, would be the most comprehensive in four decades, according to Reuters.
She described the increased government take from oil revenues in the PIB as small and said they were fair, given sustained higher oil prices.
"Nigeria is not alone in the tightening of fiscal terms," she said. "The goal has always been to find a fair balance between the government and the contractors' shares."
President Goodluck Jonathan presented the bill to parliament in August and it is still being discussed.
Oil majors have cried out about proposed tax terms in the bill, with Shell and ExxonMobil saying they would make exploration deep offshore, which is the key to growing Nigeria's reserves, non-viable.
Nigeria's tax and royalty regimes are complex and often highly secretive. Little is known about existing terms on offshore contracts, but oil majors say the PIB has worse terms than existing ones.
"The government is not in the business of oil and gas to make a loss for the country. At the same time, the intent is to remain competitive to attract investment," Alison-Madueke told delegates at the conference.
She has said after the changes were made in the PIB, Nigeria's "government take" on offshore projects would be around 73 percent, lower than in rivals Angola, Norway and Indonesia.
Nigeria is Africa's biggest oil producer, exporting more than 2 million barrels per day (bpd), and it also holds the world's ninth largest gas reserves, but years of uncertainty over the fiscal terms of the PIB have discouraged investment.
"The PIB has been 12 years in the making. If it was such an easy bill, it would have been hashed out a long time ago," Alison-Madueke said.
"I don't think any position you take on a bill such as this could be perfect … but I think we did a fairly equitable job."
Exxon Reaction
The managing director of ExxonMobil's local unit, Mark Ward, said worse terms would discourage investment.
"Quite frankly some of the thresholds that have been laid out … are not something I think any businessman in this forum here would invest in," he said. "The risk … that is involved in it versus the return … it's safer to drop it in the bank."
Investment was needed to stop output falling, he said.
"It takes an overall competitive fiscal package to be able to continue to grow … If the government gets a bigger piece of a much smaller pie, that's not the right answer."
Exxon signed 20-year oil licence renewals on Nigerian onshore assets producing around 550,000 bpd in February, and other oil majors are also seeking renewals. It is not clear whether that these would fall under the PIB.
"You can change laws … but changing contracts by legislative fiat is a very dangerous thing," Ward said.
The PIB's comprehensive nature — covering everything from fiscal terms and reform of the state oil company to penalties for environmental infractions and funds for communities living on oil fields — is partly why it has been so hard to agree on.
In a speech, the head of local operator Seplat Petroleum, Austin Avuru, suggested the fiscal regime be hived off from the rest of the bill and quickly passed, to end uncertainty holding back billions of dollars of investment.
Alison-Madueke said this had been considered and rejected in the drafting of the bill, which would remain comprehensive.
Alison-Madueke told Reuters after the panel that Nigeria still hoped to hold a licensing round for marginal oil fields by the end of the year.