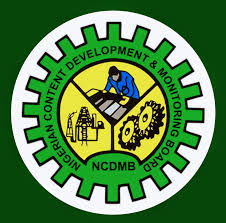 Mkpoikana Udoma
Port Harcourt — Despite Covid-19 pandemic which took the greater part of 2020, causing a lull in economic activities around the world, the Nigerian Content Development and Monitoring Board, NCDMB, has scored itself high for the year 2020.
Executive Secretary of NCDMB, Engr. Simbi Wabote, at a media workshop in Port Harcourt, disclosed that local content sustained oil and gas production in the country despite COVID-19, even after many expatriates had left back to their countries.
The achievements of the board and the industry in 2020, according to Wabote, include inauguration of the 17 storey NCDMB tower in Yenegoa, Bayelsa State; approval of $50million Nigerian Content Research and Development Fund.
Others are, increasing the size of NCIFund from $200million to $350million; commissioning of the 5,000bpd Waltersmith Modular Refinery in Imo State; secured FID and contract award for NLNG Train7 and progressed construction of NCDMB Oil and Gas Industrial Parks, etc.
The NCDMB boss also disclosed that in 2020, despite COVID19 pandemic, the Board also moved up to the third position as the most efficient MDA by the Presidential Enabling Business Environment Council, PEBEC.
"Some of sterling achievements in 2020 objectives include: Commissioning of our new Head Office, the Nigerian Content Tower by Mr. President on August 13, 2020.
"Increased the size of our NCIFund from $200million to $350million with addition of new products: Working Capital Loans and Women in Oil and Gas Loans
"Approval of the $50million NC Research and Development Fund. Commissioning of the 5,000bpd Waltersmith Modular Refinery at Ibigwe, Imo State in November
"Additional partnerships in our commercial ventures program especially in the gas value chain. Progressed the implementation of our 10-year Strategic Roadmap including the Checkpoint. Progressed construction of our Oil and Gas Industrial Parks."
In setting of the scene, as the industry looks towards 2021, NCDMB also admonished that the industry must embrace ICT for efficiency, following the lessons from COVID19 pandemic in 2020.
"The Board has taken up and imbibed the lessons that the COVID-19 pandemic has brought upon the business world.
The Industry must embrace ICT in our business operations to improve efficiency and cut costs."