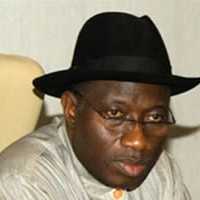 5 September, 2011, Sweetcrude, Abuja – President Goodluck Jonathan at the weekend, held a crucial meeting with political leaders and former militant commanders in the Niger Delta over security challenges posed by the activities of the radical Islamist sect Boko Haram.
Authoritative sources said President Jonathan, concerned about the growing tension in the Niger Delta region over what is perceived as a plot by some elements from northern Nigeria to undermine the present administration, used the meeting held in Abuja, to douse the tension.
Jonathan gave the assurance that he was on top of the security challenges posed by Boko Haram who have been carrying out bombings in some parts of the country including the deadly terror attack on UN building in Abuja on August 26th.
The sources said that although the meeting was originally called just like previous ones that had held between the president and his kinsmen, but the weekend's meeting deliberated mainly on the emerging restiveness in the oil-rich Nger Delta over the activities of Bokom Haram.
"The President assured that he will take action on the matter," a source said.
The Saturday meeting came amid a plea by an ex-militant, Ibinabo Okoroji, to the Federal Government and relevant agencies to check gun-running in the Niger Delta.
Okoroji said that although the ex-militants had embraced the amnesty programme of the Federal Government and had submitted their guns, there were people in the region, who were still involved in arms deals, adding that if nothing was done to check such activity, some youths in the area could be lured into another round of arms struggle and militancy.
"We have submitted our guns but the people that are selling the guns are still there doing the business'', he said.
The ex-militant disclosed that some youths who were not involved in the amnesty programme were angry, and appealed to relevant authorities to look into the issue with a view to allowing them benefit from the programme.