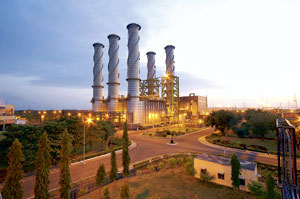 26 October 2011, Sweetcrude, Abuja – The Bureau of Public Enterprises (BPE) has commissioned a panel of experts to determine the current value of the Egbin Thermal Power Station in Lagos.
The move is aimed at re-negotiating the sale of 51 per cent of the Nigerian government's stake in the plant to the Korea Electric Power Corporation-led consortium.
The Nigerian government, under President Olusegun Obasanjo, had sold its stake to the KEPCO-led consortium in 2007.
The sale was nullified by his successor, the late Umaru Yar'Ardua, but it has been brought back into focus by President Goodluck Jonathan.
A consultancy firm, Nexant, is leading the consortium of experts, who would look at the state of the power plant and determine its current value, which would form the basis for renegotiation of the deal with KEPCO.
BPE spokesman, Mr. Chukwuma Nwokoh, confirmed recently that the agency and Federal Government were addressing some of the issues hindering the transfer of the power station to KEPCO.
"The company was sold to them (KEPCO) in 2007, but the necessary agreements could not be signed for the transfer of Egbin to the firm for some reasons. But, the outstanding issues are being addressed and very soon, we believe that the deal will be concluded," he said.
The Egbin station is Nigeria's biggest power plant, with an installed capacity of 1,320 megawatts. But, it currently generates about 1,000 megawatts with one of its six units out of service.