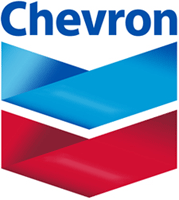 Chuks Isiwu 04 May 2014, Sweetcrude, Houston – US oil giant, Chevron Corporation has reported earnings of $4.5 billion for the first quarter 2014, compared with $6.2 billion in the 2013 first quarter.
Sales and other operating revenues in the first quarter 2014 were $51 billion, compared to $54 billion in the year-ago period, the company said in a statement from its corporate headquarters in San Ramon, California.
"Our first quarter earnings were down from a year ago," said Chairman and CEO John Watson, adding: "Primarily due to lower prices and volumes for crude oil. Crude prices were tempered by global economic factors, while our current year production volumes were affected by weather-related, unplanned downtime, particularly in Kazakhstan."
"We continue to advance our key development projects," Watson also said "and we are anticipating production growth in 2015 and beyond as a result of these investments.
The company during the period made significant progress on the construction of its Gorgon and Wheatstone projects in Australia while the Jack/St. Malo and Big Foot projects in the Gulf of Mexico saw progress with first production planned for late 2014 and mid-2015, respectively.
"Our financial strength continues to allow us to fund these important growth projects which are expected to support a 20 percent increase in production by 2017, and to grow shareholder distributions," the company stated in the statement.