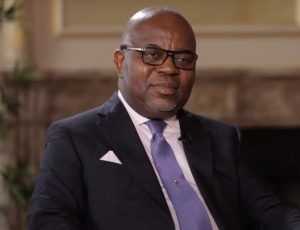 Paris — Congo's Hydrocarbons Minister Bruno Jean-Richard Itoua has provided insight into the various gas and marginal field opportunities on offer in the country at the African Energy Week 2023 holding in Paris.
The Invest in African Energy Forum organized by the African Energy Chamber in partnership with Rystad Energy and Afreximbank is centered on strengthening Africa-Europe relations while advancing investment in untapped energy opportunities across the continent.
During the forum on Thursday, a presentation delivered by the Republic of the Congo's Hydrocarbons Minister, H.E. Bruno Jean-Richard Itoua, provided insight into the country's gas and marginal field opportunities, laying the foundation for discussions and deals during the African Energy Week (www.AECWeek.com) conference, scheduled for 16-20 October in Cape Town.
Representing one of Africa's top four producers, efforts are underway to spur new investment in exploration and production in the Congo's two sedimentary basins, as new commitments to decarbonization, global demand for gas, and marginal field opportunities spur interest from investors. The Congolese government is looking at boosting investments and developments across marginal fields, and is paying particular attention to LNG and natural gas development.
"Over the last two years we have rekindled the oil economy nationally … Following all this we decided to make gas our new challenge when it comes to hydrocarbons … I am delighted today to see that all companies in Congo have relaunched oil operations – more than $10 billion has been committed. Exploration has started anew and production is going up," said the Minister.
Requiring careful planning, risk management and tailored strategies, marginal fields, despite their unique challenges, offer newfound opportunities regarding energy security, revenue generation and economic development. Considering the scale and complexity of operations, the Congo has put in place several incentives aimed at spurring investment.
"We urge companies to come. We would like to have a range of companies and players in the oil industry in the Congo, so we have a diversity of skills … If you are interested, come to see us, there is a lot to offer. There are onshore licenses coming up and some of them are extraordinary," said H.E. Itoua.
"This promotion of marginal fields is intended to build up partnerships with companies and build up local companies and help them expand. To do that we need the right legal and tax framework. The hydrocarbons code of 2016 is currently being revised … We are looking at every detail to take away all obstacles."
Meanwhile, under the Gas Master Plan – a strategy designed to promote gas utilization while attracting foreign investment – opportunities for E&P players have grown steadily. Upstream, ten trillion cubic feet of gas resources continues to attract a strong slate of players.
The country's mid- and downstream markets are seeing significant growth. Projects such as the Litchendjili Gas Project are opening up opportunities for gas-to-power; the deployment of additional floating liquefied natural gas (LNG) facilities – part of the Marine XII block offshore Congo – are positioning the country as a major player in the global LNG market. The Congo LNG project, planned to have nine platforms, two floating LNG units, 12 subsurface pipelines and 44 new wells, is a keystone project in Congo's ambitious gas strategy – aiming to fulfil global demand while contributing to decarbonization globally and locally.
Follow us on twitter