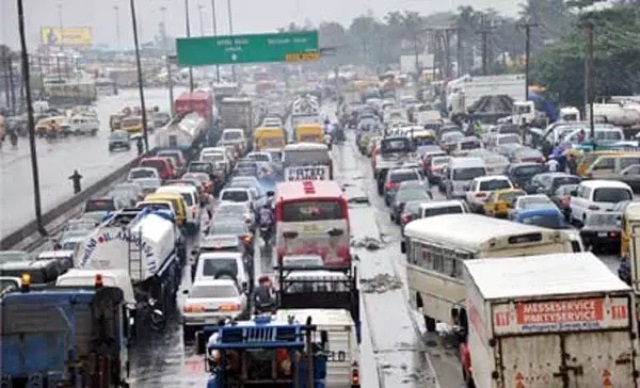 Vincent Toritseju
Lagos — There are indications that criminal elements have begun to circumvent the newly introduced Electronic call up system for trucks entering the ports as the tickets issued to truck drivers are being forged.
Confirming the development of counterfeiting the tickets issued by the operator Transit Truck Parks Limited, TTP, in Lilypond, its Chief Operating Officer, Mr. Dayo Adeboye said that the tickets issued are being photocopied.
Adeboye also said that the photocopied tickets were also being altered with a view to beating the system that is being established to curb extortion.
He however disclosed that the call up ticket has been programmed with a pina-code that cannot be changed or duplicated adding that this fraudulent act cannot go far.
He said: "Yes we discovered that the tickets are being photocopied and altered by truck drivers that want to beat the system.
"There is pina-code that is on every ticket issued by TTP that cannot be altered; each code is unique to a ticket. We had a few of the alteration but we are working on it to resolve it."
Speaking in similar vein, President of the Association of Maritime Trucks Owners, AMATO, Mr. Remi Ogungbemi also confirmed the development and called on the operators of the truck park to be more security conscious of the system.
Ogungbemi however commended the introduction of the Electronic call system adding the system is better that what was obtainable before now.
He explained that the introduction of the Electronic call system has reduced the extortion, fighting and other vices that were associated with unregulated system of allowing trucks in to the ports.
He said: "Yes I heard about it, there are ways to checkmating the forgery, they should put more efforts, they should put more security features that will make in impossible for them forge.
"In every situation, there must be a way out, no system is perfect, the implementation has started and I am also commending the efforts and I appreciate it no matter the challenges they are facing now.
"I want to that no matter the challenges we are facing right now, no matter how bad the system is now, what we are passing through presently is far better than where we are coming from because the rate of extortion, exploitation, intimidation, death fatigue and stress has reduced drastically.
"And the amount being expended to pass the trucks has also reduced drastically but my only concern is that the operator should be careful not to allow sycophants to hijack the system from them