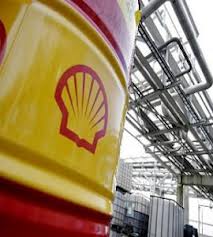 03 April 2013, Warri – Shell Petroleum Development Company of Nigeria, SPDC, has been directed by the Otumara community in Warri South Local Government Area of Delta State to immediately put a halt to a proposed gas plant project in the area.
The people of the community are demanding "adequate compensation" to relocate, before the company can proceed with the construction work.
Chairman of the community, Mr James Edun; spokesman, Pastor Alade Omaejile; women leader, Mrs Grace Odogene and public relations officer, Pastor Weyimi Fuludu, spoke on behalf of the people.
They requested SPDC to pay a minimum of N25,000 per meter square, instead of N4,500, proposed by the company to them to vacate their residents which would be demolished to serve as site for the proposed gas plant.
They urged Shell to follow the example of the Niger Delta Development Commission, NDDC, the Delta State Oil Producing Area Development Commission, DESOPADEC and the Delta State Government, that pay up to N120,000 per square metre to owners of properties usually demolished in construction sites.
They maintained that unless SPDC makes adequate compensation which would be enough for them to build another befitting homes for themselves, they would not vacate the community for the proposed gas plant to commence.
In 2000, Shell had proposed to site a gas plant in Otumara Community, following which the company conducted and sent an Environmental Impact Assessment, EIA, to the Federal Ministry of Environment for approval.
The community leaders alleged that SPDC, contrary to Article 11 Section 2 of the International Convention on Economic, Social and Cultural Rights, of the United Nations, omitted in the EIA "social, economic, physical, biological and hydrological impact which the gas project shall place on the immediate Otumara Community, and which avail the people of their rights to adequate compensation, an act which the people of the community have accused SPDC of deliberate witch-hunting".