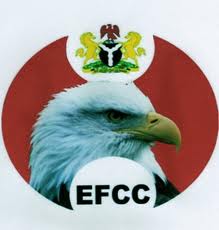 Bartholomew Madukwe
13 December 2011, Sweetcrude, LAGOS—The Economic and Financial Crimes Commission (EFCC) has dragged the Chairman of Pabe Oil and Gas Limited, Mr. Peter Awurumibe, before a Lagos State High Court sitting at Igbosere, following a 19-count charge of fraud in the sum of N324, 871, 760 belonging to Faiceck Petroleum.
Awurumibe was said to have on August 2008 in Lagos, with intent to defraud, issued an AfriBank cheque No. 07046903 for the sum of N168,000,000 which, when presented for payment, was dishonoured on the ground that no sufficient funds were standing to the credit of the account on which the cheque was drawn.
According to charge No. LCD/44/2011, the accused allegedly committed 16 offences of stealing some time in August and September 2008 in Lagos within the Lagos Judicial Division by fraudulently converting petroleum product (DPK) valued at N324, 871, 760.
Awurumibe was accused to have stolen and converted twelve trucks of petroleum products (DPK) with invoice Waybill No. 1913, 1915, 1916, 1917, 1918, 1919, 1920, 1921, 1922, 1923 and 1924. The number plate of the trucks are: "XL 361 BDG, XL 359, XL 702 BDG, XL 704 BDG, XL 702 BDG, XL 704 BDG, XL 39 BDG, XL 696 BDG, XL 39 BDG, XL 356 BDG, XL 38 BDG, XL 700 BDG, XL 361 BDG, XL 347 BDG, XL 361 BDG and XL 347 BDG."
The offences of stealing brought against Awurumibe (accused) are said to be contrary to Section 390 (9) of the Criminal Code Laws Cap C. 17 Vol. 2, Laws of Lagos State of Nigeria, 2003 while the three offences of issuance of dishonoured cheques are contrary to Section 1 (1) (a) of the Dishonoured Cheques (Offences) Act Cap D 11 Laws of the Federation of Nigeria, 2004.
Trial judge in the case, Justice Candide-Johnson, on seeing that only the prosecution was in court, adjourned to December 15, 2011, to enable the accused be produced in court.