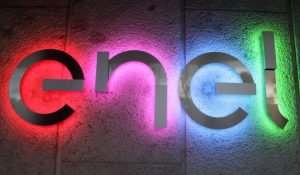 Moscow — Russian power company Enel Russia , unit of Italy's Enel, will discuss long-awaited sale of its coal power plant on Friday, two people familiar with the discussions told Reuters.
The company said earlier its board would discuss the approval of a large-scale deal and the call for an extraordinary shareholders' meeting on May 17, without elaborating.
The board meeting will be about the sale of Reftinskaya GRES, the largest coal power plant in Russia, two people told Reuters, declining to give further details. Both spoke on the condition of anonymity because they were not authorized to speak to the media.
Enel Russia representative declined to comment.
The power firm has been trying to sell the coal plant, its largest asset with 3.8 gigawatt capacity, since 2016.
Enel Russia's management said in February it hoped to speed up talks on the sale of the plant with a single potential buyer. Enel's chief executive in Russia Carlo Palasciano said at the time the news would appear in the next few months.
In May 2018, people familiar with the talks said Enel was in advanced talks about the sale with a company controlled by businessman Andrey Melnichenko.
VTB Capital analysts said this week that the sale of Reftinskaya GRES, which contributes 40% to Enel Russia's earnings before interest, tax, depreciation and amortization (EBITDA), would be a "game changer" and the requirement for shareholders' approval raises the possibility of a special dividend.
Reuters