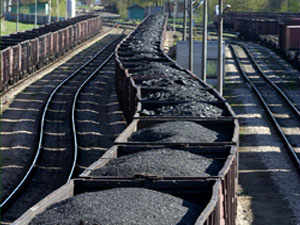 06 September 2012, Sweetcrude, LONDON – COAL prices trickled lower by 10 cents a tonne on Wednesday in Europe, but traders said they were set for further falls because the drop in supply has been outpaced by shrinking spot demand.
Thermal coal prices have rebounded from the two-year lows seen in June but there was still too much coal available in both the Atlantic and Pacific markets to justify prices of around $90, suppliers and end-users said.
While US thermal coal exports have slowed, there were more prompt cargoes available from Colombia, after the Fenoco rail strike ended and affected producers accelerated their railings to port, to try and catch up with delayed shipments.
Leftist FARC rebels in Colombia on Tuesday blew up two trucks at Cerrejon's opencast mine, the latest in a string of attacks this year, but which had no significant impact on exports.
Signals from the Coaltrans Beijing conference this week have been bearish and the only Chinese buying seen has been for heavily-discounted cargoes, traders and suppliers said.
"The Chinese are doing virtually nothing spot, the usual big traders there are stuck with massive inventories they bought at much higher prices and they also have no buyers," one European trader said.