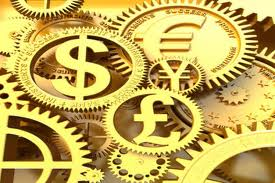 30 March 2012, Sweetcrude, Lagos – Local and international financial market update.
NIGERIA: The CBN on Wednesday corrected its foreign reserves figure to $35.2bio from an earlier estimate of $37.5bio posted on its website on March 22. It also corrected its figure for March 19 to $35.076bio, from an earlier estimate of $34.957bio, effectively erasing the apparent 7.00% jump seen between the two days. The figure was still up from the $34.827bio registered a year earlier, the data showed. Despite record high oil prices Africa's largest crude exporter has failed to build up foreign exchange reserves in recent years.
EUROPE: European stocks declined the most in more than three weeks yesterday as Standard & Poor's said Greece may have to restructure its debt again and more Americans than forecast filed claims for jobless benefits. The Stoxx Europe 600 Index dropped 1.3 percent to 260.74 at the close, the biggest decline since March 6. The gauge has still climbed 6.6 percent in 2012, the best start to a year since 2006, as the European Central Bank lent about $1.3 trillion to the region's financial institutions.
INDIA: India's central bank offered to buy 100 billion rupees ($1.95 billion) of bonds today as the government kicks off record debt sales for the year starting April 1 next week. The Reserve Bank of India has bought 1.25 trillion rupees of debt since November to inject cash into the banking system.
UK: The pound rose the most in two weeks on Thursday against the euro after a European report showed consumer confidence fell, boosting the appeal of U.K. assets as a haven. The pound climbed 0.5 percent to 83.38 pence per euro at 4:22 p.m. London time after rising as much as 0.6 percent, the biggest gain since March 13.
Bonds – Rally in market on Thursday on the back of Wednesday's auction results which closed slightly lower than expected. Rates dipped across the whole curve with the 2015 & 2018s seeing the most demand and dipping 20 & 26 bps respectively.
Bills – Some selling around the 91 day bills yesterday, demand remains week in the secondary market as the long dated maturities stay relatively flat.
Money Market – OBB and unsecured O/N rates are inching up as liquidity thins out in market with closing levels at 14.00% & 15.50% respectively. "
FX
Hi                    Low              Close           Prev.Close
USD/NGN   157.95/05      157.  67/77     157.76/86     157.77/87
NIBOR(%)                                           LIBOR (%)

O/N

15.2917

USD 1 month

0.2413

7 Day

15.6333

USD 2 month

0.3488

30 Day

15.9250

USD 3 month

0.4682

60 Day

16.3333

USD 4 month

0.5699

90 Day

16.5833

USD 6 month

0.7343

USD 12 month

1.0475

Y/Y Consumer Inflation February 2012 :

11.90%

FX Reserves: 27 March 2012 (USD bn)

35.469

MPR

12.00%

Source: FMD and CBN