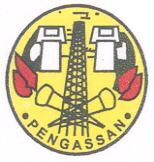 17 September 2014, Abuja – If not resolved soon, the strike embarked upon by the Nigeria Union of Petroleum and Natural Gas Workers and the Petroleum and Natural Gas Senior Staff Association of Nigeria over the administration of the workers' pension by the Nigerian National Petroleum Corporation may lead to scarcity of petroleum products in the country.
The strike, which commenced on Monday, is in protest against the cancellation of the closed pension system for the workers of the NNPC and its replacement with the Contributory Pension Scheme.
Aside cancelling the closed pension scheme, the unions also claimed that the management of the NNPC had also refused to fund contributions to the scheme, which they said remained the workers' legacy pension plan.
The labour unions had on Friday given the NNPC an ultimatum to address their concerns, which lapsed at midnight on Monday.
Aside affecting all the offices of NNPC nationwide, PENGASSAN in a statement on Tuesday, said the strike also affected all the subsidiaries of the corporation, including the Petroleum Products Marketing Company, Kaduna Refining and Petrochemical Company, Port Harcourt Refining Company, and Warri Refining and Petrochemical Company.
Other subsidiaries affected are the National Engineering and Technical Company Limited, Nigeria Gas Company, Hyson, Nigerian Petroleum Development Company, National Petroleum Investment Management Services, Integrated Data Services Limited and Department of Petroleum Resources.
The Chairman, NUPENG, Lagos Zone, Alhaji Tokunbo Korodo, told our correspondent on the telephone on Tuesday that loading at all NNPC depots had been suspended and "whosoever is relying on any vessel for supply of petroleum products will not get it."
According to Korodo, if the situation is not properly managed, it will affect private depots and result in the scarcity of petroleum products.
To this end, PENGASSAN's Media and Information Officer, Mr. Babatunde Oke, said contrary to reports that the NNPC had resolved the pension issue and other demands of its workers; there was a total shutdown at all NNPC offices and locations all over the country on Tuesday.
He said the strike would continue until there was concrete commitment from the NNPC management to find a lasting solution to the issues.
"The demands of the workers are adequate and regular funding of the closed pension system, immediate steps to carry out turn around maintenance on the four refineries as agreed between the government and the two unions, NUPENG and PENGASSAN, and restoration of crude supply to the refineries," Oke added.
He said that the issue had gone beyond granting a one-year grace to the NNPC by the National Pension Commission, but that the management of the corporation should put in place machinery to automatically fund the pension system without any bureaucratic bottleneck.
He noted that the funding had been delayed due to the inability of the board of the NNPC to meet for over a year to approve the proposal of the management for the pension system.
On the issue of TAM of the refineries, the PENGASSAN spokesperson said the Federal Government should implement without delay the Memorandum of Understanding between it and the unions to fix the refineries, adding that the government promised to commence the TAM in April but "this is September, we have not seen any commitment from the government on this."
But when our correspondent contacted, an official of the NNPC, who spoke on the condition of anonymity, said, "As we speak, a meeting is going on and the matter will be resolved shortly."
– The Punch