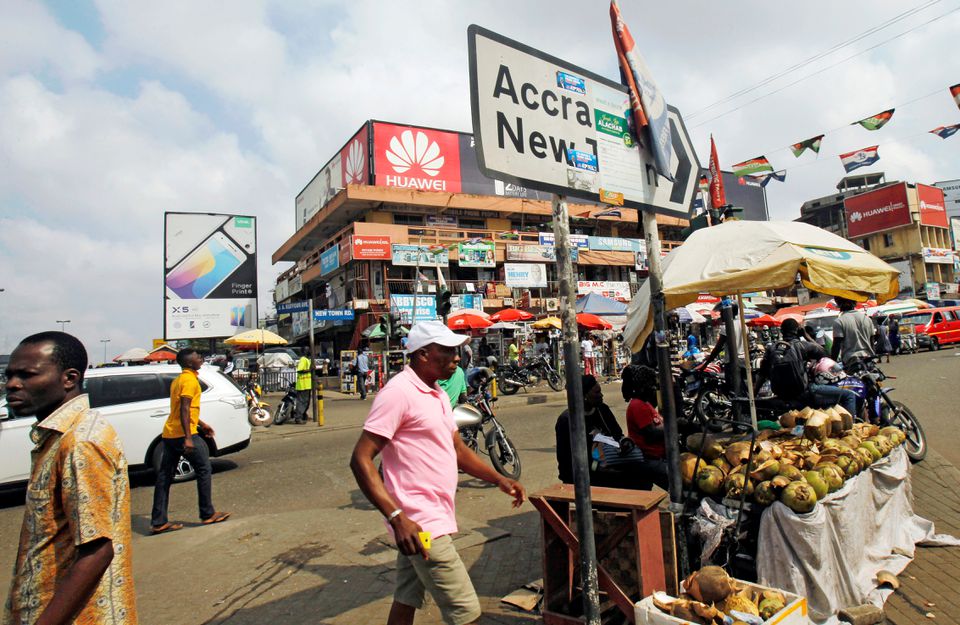 Accra — Ghana's economy grew 3.1% year-on-year in 2022, compared with a growth rate of 5.1% the previous year, the country's statistics agency said on Wednesday.
The West African country's gross domestic product grew 3.7% year-on-year in the fourth quarter, compared with 2.9% in the previous quarter – its worst performance since the start of 2021.
Growth for both the fourth quarter and the whole of 2022 was underpinned by services, mostly in the information and communication sub-sector.
This was followed by industry, with most growth observed in mining and quarrying, and agriculture.
Gold, oil and cocoa-producing Ghana is battling its worst economic crisis in a generation, brought by currency depreciation and growing debt coupled with high interest rates.
Inflation reached a more than two-decade high of 54.1% in December, but has since slowed, falling to 45% year-on-year in March.
The government has been unable to redress the situation and service its debt despite spending cuts and several central bank interest rate hikes.
It turned last year to the International Monetary Fund (IMF), which agreed to provide a $3 billion loan conditional on debt restructuring.
Ghana's Finance Minister Ken Ofori-Atta said last week that he expected the IMF's board to approve the support package in May.
*Christian Akorlie, Sofia Christensen – Reuters
Follow us on twitter