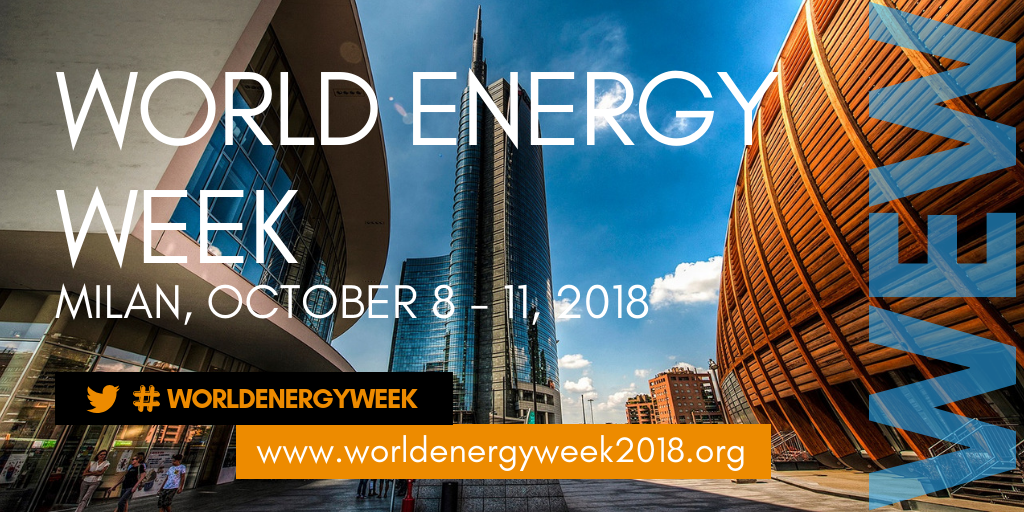 08 October 2018, Sweetcrude, Lagos — The World Energy Council is excited to officially kick-off World Energy Week in Milan today where innovation, new technologies, blockchain technology, green finance, integration and sustainability of energy systems, will all be high on the agenda.
Hosted by the Council's Italian member committee, the week-long programme will offer a wide range of events and networking opportunities for the global energy community, including high-level, exclusive sessions that will convene Ministers, CEOs and a wide audience of energy leaders and experts.
Key participants include Alexander Novak, Minister of Energy, Russia; Matar Al Neyadi, Undersecretary of Energy, UAE; H.E. Ajay Khumer Bahalla, Secretary of power, India and Claudio Descalzi, CEO of ENI Italy among many others.
2018 World Energy Week aims to deepen issues related to the Energy Transition. In addition to the global dimension, the meetings will cover themes related to the development of secure, affordable and sustainable energy systems within the Euro-Mediterranean area, Middle East, Asia, and African regions.
Christoph Frei, Secretary General, World Energy Council, said: "The week will provide great opportunity to explore and discuss key features of the new energy realities and their implications on the energy sector. New business models, supported by rapidly evolving technology opportunities and innovative policies redefine the way we produce and use energy in all parts of the world. Over the coming years, this grand energy transition will impact the economic foundation of both energy companies and entire sectors with knock-on effects on regional equilibria and the wider global economy."
Marco Margheri, Chairman of the Council's Italian member committee, commented: "The energy transition is posing challenges that go beyond the traditional role of the State and its energy systems, that's why we envisage over the four days in Milan, the opportunity to push the debate on the transition. Considering the high-level nature of the event and the experts that will convene to debate these issues, I'm expecting nothing less than innovative ideas and proposals useful for a competitive and inclusive transition. The World Energy Week in Milan will also serve as an important stage for the re-launch and empowerment of the dialogue between the countries of the Mediterranean. Italy plays a central role for geographical and historical reasons."
Key sessions include:
• The Italian Energy Day
• Energy Transition Summit
• Future Leaders' Summit
• World Energy Leaders' Summit
The event will also host the Council's major governance meetings, culminating in the full Executive Assembly Plenary where members will agree on the strategic direction of the organisation.
Other highlights of the week will include the launch of the Council's 2018 World Energy Trilemma Index, launch of the 2019 Start-Up Energy Transition Award and presentation of the 2018 World Energy Insights Blockchain Brief.
The World Energy Week is the Council's annual general gathering of global energy leaders to promote the sustainable supply and use of energy for the greatest benefit of all.