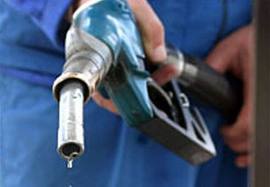 Ike Amos
Abuja — The Federal Government spent N89.2 billion as under-recovery on Premium Motor Spirit, PMS, also known as petrol, in July 2019, rising by 191.1 per cent from N30.64 billion recorded in the previous month, data obtained from the Nigerian National Petroleum Corporation, NNPC, has revealed.
The NNPC, in its July 2019 Monthly Financial and Operations Report, disclosed that the amount spent on under-recovery, which is another name for fuel subsidy, was N61.88 billion or 226.5 per cent higher than N27.32 billion transferred by the NNPC to the Federation Account in the month under review.
The amount the NNPC deducted for under recovery was N20.26 billion higher than the N74.34 billion the corporation received from the domestic sale of crude oil and gas.
Specifically, the report noted that the NNPC earned N68.93 billion domestic crude oil sale and N5.411 billion from gas sales and other receipts.
However, despite the deduction for subsidy, the NNPC declared a trading surplus of N4.26 billion in its operations for the month of July 2019.
The NNPC disclosed that the amount recorded as trading surplus in the month of July represented an increase of 8.7 per cent compared to a surplus of N3.92 billion recorded in June 2019.
According to it, the rise in the trading surplus was due largely to the enhanced surplus posted by its subsidiary, the Nigerian Gas Company, NGC, arising from half-year adjustments; coupled with increased surplus recorded by the Petroleum Products Marketing Company, PPMC.
The NNPC financials was negatively impacted by the performance of the three refineries, Kaduna, Port Harcourt and Warri refineries, in the period under review, as they recorded a deficit of N13.84 billion in the month of July 2019.
According to the report, the three refineries recorded revenue of N825 million and expenditure of N14.66 billion, leaving a deficit of N13.84 billion.
The report highlighted that the Port Harcourt Refinery served as the highest drain on the NNPC revenue, with a deficit of N5.99 billion, arising from N35 million revenue and N5.913 billion expenditure.
Kaduna Refinery posted revenue of N720 million, expenditure of N5.1 billion and a deficit of N4.38 billion, while Warri Refinery recorded N70 million revenue, N3.65 billion expenditure and a trading deficit of N3.57 billion.